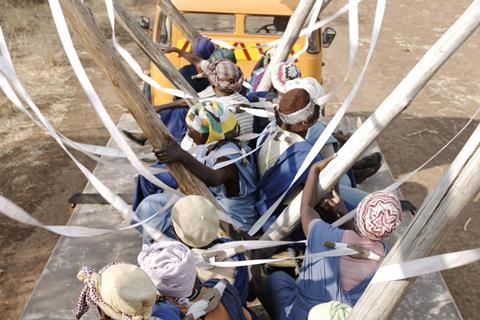 The Festival of Commonwealth Film has announced the programme for its first edition, which will take place at the British Museum in London on April 14-15.
With a focus on human rights across the Commonwealth, the event includes seven feature films and a shorts programme.
Films screening across the two days include Rungano Nyoni's darkly satirical debut I Am Not A Witch. The film won outstanding debut by a British writer, director or producer at this year's BAFTAs as well as best director and best debut director for Nyoni and breakthrough producer for Emily Morgan at the 2017 BIFAs.
Sarmad Masud's My Pure Land, Britain's entry for best foreign language film at the 2018 Oscars, is also playing, as are two European premieres (Leitis In Waiting, Cargo) and one UK premiere (Not My Life). The selection of films include stories from Zambia, Pakistan, Tonga, the Bahamas, Malta and India.
Most feature screenings will be followed by a Q+A session with filmmakers.
Festival co-founder and programme manager for Commonwealth writers Janet Steel said of the event, "There are so many amazing storytellers and filmmakers around the Commonwealth, taking risks and sharing issues that impact on people's lives. FCF will bring together many of these voices, sparking a dialogue on human rights issues and highlighting the change-making power of cinema."
Supported by Commonwealth Writers and the Commonwealth Human Rights Initiative, the event has been designed and scheduled to complement the Commonwealth Peoples Forum and the Commonwealth Heads of Government Meeting (CHOGM).