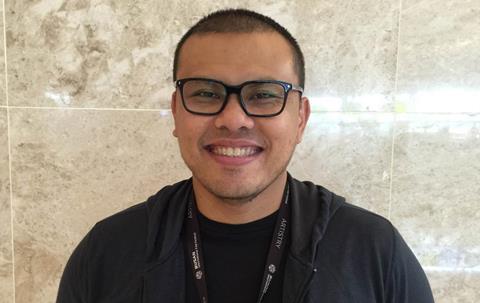 SK Global's local-language division, Ivanhoe Pictures, is teaming with Korea's CJ Entertainment and Indonesia's Base Entertainment and Rapi Films on a slate of three films to be directed by Joko Anwar.
The four companies will co-develop, co-finance and co-produce the trio of Indonesian-language films, with Base distributing the projects in Indonesia.
The three films in order of production are Impetigore, The Vow and Ghost In The Cell. Anwar, one of Indonesia's most internationally recognised filmmakers, will direct each film from his own screenplays.
Anwar's latest film, Satan's Slaves (Pengabdi Setan), produced by Rapi Films and CJ Entertainment, attracted 4.2 million viewers in Indonesia, and subsequently performed well in neighbouring territories.
"This marks the first partnership between US, Indonesian and Korean filmmakers with the purpose of collaborating on local-language films," said Ivanhoe Pictures president and CEO John Penotti.
"Combining expertise of established international production companies like Ivanhoe and CJ Entertainment with that of the skilled local entities Base Entertainment and Rapi Films – which have a vital understanding of Indonesian audiences and the rapidly expanding market – is an exciting venture for our collective companies."
Based in Jakarta and Singapore, Base Entertainment is developing projects in Indonesia, the Philippines and China, among others markets. The company was founded by Shanty Harmayn, Aoura Chandra, Ben Soebiakto and Tanya Yuson.
Harmayn, who serves as Base CEO, said: "We are pleased to be working with Ivanhoe, CJ Entertainment and Rapi Films at a very exciting time for the Indonesian film industry and market. These dynamic partners share our vision for creating compelling content for a rapidly developing Indonesian market, as well as for the larger international audience."
Ivanhoe Pictures was a co-producer on hit Warner Bros comedy Crazy Rich Asians and also recently co-produced Hindi-language Netflix series Ghoul with Blumhouse Productions and India's Phantom Films.