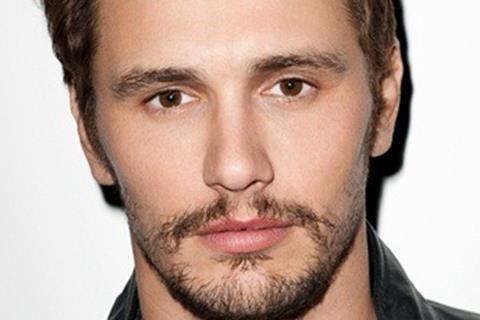 Golden Globe winner James Franco told late night talk show host Stephen Colbert on Tuesday (January 9) that sexual harassment allegations against him on Twitter were "not accurate".
Franco, who won the prize for best actor in a comedy or musical for The Disaster Artist at Sunday's 75th Golden Globe Awards ceremony, was pressed on the matter by talk show host Stephen Colbert on Late Show.
"There were some things on Twitter… I haven't read then. I've heard about them. First of all I have no idea what I did to Ally Sheedy," Franco said in reference to three tweets by the actress.
"I directed her in a play off Broadway. I had nothing but a great time with her. Total respect for her. I have no idea why she was upset. She took the tweet down. I can't speak for her, I don't know."
During the Globes telecast Sheedy tweeted: "Why is a man hosting? Why is James Franco allowed in? Said too much. Nite love ya."
She followed that up with, "Ok wait. Bye. Christian Slater and James Franco at a table on ‪@goldenglobes ‪#MeToo‪". Her final tweet read: "James Franco just won. Please never ever ask me why I left the film/tv business."
All three tweets were subsequently deleted.
Referring to two other tweets that posted on Sunday night from women claiming alleged prior inappropriate behaviour, Franco told Colbert: "In my life I pride myself on taking responsibility for things I've done. I have to do that to maintain my well-being. I do it whenever I know that there's something wrong that needs to be changed. I make it a point to do it.
"The things that I heard that were on Twitter are not accurate, but I completely support people coming out and being able to have a voice because they haven't had a voice for so long. I don't want to shut them down in any way. I think it's a good thing and I support it."
Franco drew applause when he explained why he wore a Time's Up badge at the ceremony, in reference to the recent movement launched to support victims of sexual harassment and launch a legal defence fund.
"I support 50-50 in 2020, which just means people that are under-represented – women, people of colour, people in the LGBT community - get leadership positions, they fill all positions they've been deprived of. I completely believe in that. That's why I wore it."