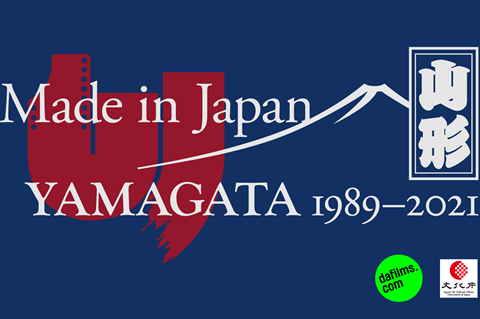 The Yamagata International Documentary Film Festival (YIDFF) has announced its partnership with the streaming service DAFilms for a free online programme, which will include films by Naomi Kawase and Ryusuke Hamaguchi.
Ten documentary films will be made available worldwide (excluding Japan) free of charge from January 17-23 on DAFilms – the VoD platform of the festival association Doc Alliance.
The selection of films is titled Made in Japan, Yamagata 1989-2021 and features key highlights from the festival's three-decade existence.
Titles include Naomi Kawase's The Weald (1997) and Ryusuke Hamaguchi's Storytellers, which he directed with Kou Sakai in 2013.
YIDFF was set up in 1989 by Ogawa Shinsuke and is held biennially in Japan. This is the first time the festival will be presenting an online film festival on a global scale. Some of the selection's older titles, including Toshio Iizuka's A Movie Capital (1991) and Makoto Sato's Living On The River Agano (1992), have also been digitised with renewed English subtitles.
Though the programme is only free to stream for one week, it will continue to be available on DAFilms via SVoD and TVoD until February 6.