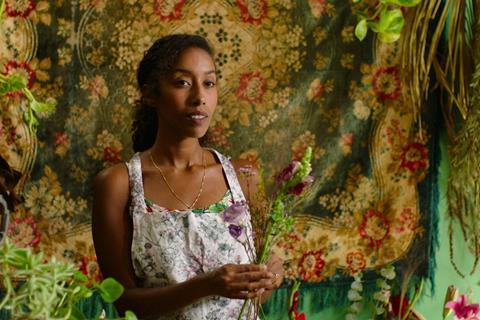 Jerusalem Film Festival (JFF) has revealed its line-up of Israeli films for its 39th edition, which includes world premieres for anticipated features by Michal Vinik and Yona Rozenkier.
A total of eight features have been selected for the Haggiag Competition for Israeli features while seven titles make up the Diamond Competition for Israeli documentaries.
Scroll down for full list of titles
The Haggiag Competition includes the world premiere of Valeria Gets Married by Israeli filmmaker Vinik, who previously made waves internationally with her 2015 drama Blush about a relationship between two Israeli schoolgirls. Vinik's latest feature is about a Ukrainian woman who gets cold feet about her impending marriage to an Israeli man she met online. Berlin-based outfit M-Appeal handles sales.
Also set to world premiere is 35 Downhill from director Rozenkier, whose drama The Dive won best Israeli feature at JFF in 2018 before going on to play Locarno and Toronto. His latest follows an old man and his troubled son on a journey across Israel.
Ofir Raul Graizer's America will also play in competition. The drama, about an Israeli swimming tutor who travels from the US to his home country to bury his father, is due to premiere in competition at Karlovy Vary before heading to Jerusalem. It received a market premiere in Cannes last month by German firm Beta Cinema. Graizer previously directed The Cakemaker, which also played at KVIFF and JFF in 2017 before winning seven prizes including best film at the Israeli Film Academy Awards.
Further titles including Jake Paltrow's June Zero, sold by Films Boutique; Moshe Rosenthal's Tribeca title Karaoke, handled by Charades; and Idan Haguel's Berlinale title Concerned Citizen, sold by M-Appeal.
Meanwhile, the Diamond Competition for Israeli documentary films includes David Wachsmann's Two Kids A Day, sold by First Hand Films; and Ruth Walk's The Partisan with The Leica Camera, handled by Go2Films.
The total sum of prizes that will be awarded across the various festival competitions amounts to nearly $300,000 (NIS 1 million).
The festival will also present special screenings of documentaries Je t'aime Ronit Elkabetz by Moran Ifergan and Homeboys by Tamar Goren, both world premieres, and a newly restored version of Tawfik Abu-Wael's Thirst, which won the Fipresci prize when it played Cannes' Critics Week in 2004. It will also screen A Hole In The Moon, a parody of Israel from 1964, in tribute to director Uri Zohar who died on June 2.
As previously announced, Ruben Ostlund's Palme d'Or winner Triangle Of Sadness is set to open this year's JFF on July 21. The 39th edition of the festival is set to feature more than 200 films from 50 countries.
The full programme will be announced next week.
The Haggiag Competition for Israeli Feature Films
June Zero
Dir. Jake Paltrow
Valeria Gets Married
Dir. Michal Vinik
Barren  
Dir. Mordechai Vardi  
America
Dir. Ofir Raul Graizer
Karaoke
Dir. Moshe Rosenthal
Concerned Citizen
Dir. Idan Haguel
All I Can Do
Dir. Shiri Nevo Fridental
35 Downhill
Dir. Yona Rozenkier
The Diamond Competition for Israeli Documentary Films
Egypt, A Love Song
Dir. Iris Zaki 
Savoy
Dir. Zohar Wagner 
The Soldier's Opinion
Dir. Assaf Banitt 
To Cure Longing
Dir. Artyom Dubitski 
Two Kids A Day
Dir. David Wachsmann 
Living In The Shadow Of Death
Dir. Bilal Yusef 
The Partisan With The Leica Camera
Dir. Ruth Walk 
Special Screenings - Out of Competition
Je T'aime Ronit Elkabetz
Dir. Moran Ifergan 
Homeboys
Dir. Tamar Goren 
Atash (Thirst) (2004)
Dir. Tawfik Abu-Wael 
A Hole In The Moon (1964)
Dir. Uri Zohar