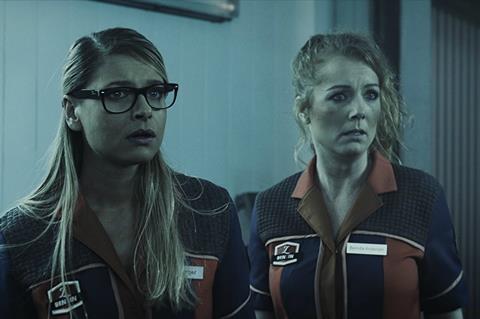 UK-based genre specialist Jinga Films has acquired two new titles at Brussels' BIF Market, part of the Brussels International Fantastic Film Festival (April 9-21), to add to its Cannes slate.
Soren Juul Petersen's Danish horror Finale stars Anna Bergfeld and Karin Michalsen as two gas station attendants who unwittingly become the stars of a terrifying show live-streamed on the dark web.
David Amito and Michael Laicini's Canada-US title Antrum addresses the legend of a film that resulted in the death or injury for the few who saw it, and has been thought long lost.
Both titles are completed and screened at the Brussels event, as well as appearing in the market.
Jinga also closed a four-title deal with South Korea's Company L for Big Bad Wolves, Night Of The Virgin, Scherzo Diabolico and Night Of The Living Deb.