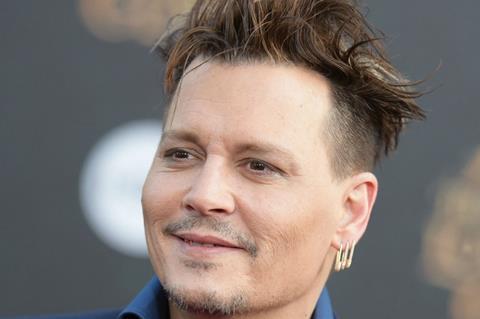 Johnny Depp will play war photographer W. Eugene Smith in real-life story Minamata, directed by Lullaby director Andrew Levitas.
The film will be based on the book of the same name by Smith and his wife Aileen, which was first published in 1975, and adapted for screen by David K. Kessler (A Hard Day's Day). The true story follows Smith's return to Japan in 1971 to expose the poisoning and annihilation of the Minamata coastal community via corporate greed and complicit local police and government.
Principal production will start in Japan followed by Serbia in January 2019. The team has already spent time in Minamata meeting victims and their families.
Minamata is developed by Depp's production company Infinitum Nihil, and produced by Sam Sarkar, Bill Johnson and Levitas. Jason Forman and Stephen Deuters will executive produce.
UK-based sales company HanWay Films is handling international sales, and will be introducing the project to buyers at the American Film Market (October 31 – November 7). CAA Media Finance will handle the US sale.
Depp this week formed a film and digital content development and production partnership with producer Andrea Iervolino, with the former working through Infinitum Nihil and the latter through his blockhain platform TaTaTu. Their first joint project will be the Ciro Guerra-directed Waiting For The Barbarians starring Depp, Mark Rylance and Robert Pattinson; Screen revealed Depp's proposed attachment to the film back in May.