EXCLUSIVE: Feature marks third announced by new sales and distribution venture.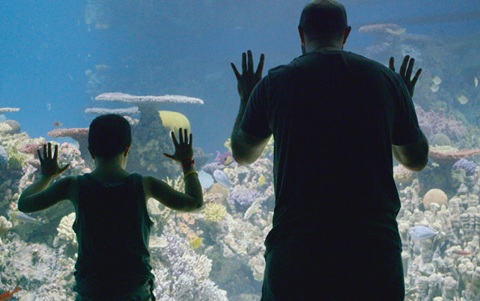 Elizabeth Sheldon's freshly minted Juno Films has picked up all North American rights to Jedd and Todd Wider's documentary To The Edge Of The Sky.
The film follows the battle of four American mothers whose sons are diagnosed with the fatal degenerative disease Duchenne Muscular Dystrophy – the number one genetic killer of boys.
As the parents fight the Food And Drug Administration to gain access to a potentially life-saving drug, the filmmakers chart their evolution into leading political activists.
The film becomes the third on distribution and sales company Juno Films' slate after Sheldon announced the launch this week with Licinio Azevedo's Train Of Salt And Sugar and Heidi Specogna's Cahier Africain.

"To The Edge Of The Sky captures the evolution of four mothers from caregivers for their terminally ill children, with all of the ensuing stress and strain on their personal relationships, to ardent political activists, learning how to navigate government agencies and company boardrooms to reach their goal: saving their children," said former BOND/360 and Kino Lorber senior executive Sheldon.
"Anybody who has children can relate to their journey and be inspired by the passion and courage of these true American heroes – these four amazing women."
"We are extremely excited to be working with Juno Films and Elizabeth Sheldon," the Wider brothers of Wider Film Projects said. "To The Edge Of The Sky is the inspirational story of four mothers who fight the status quo and the FDA to save their children and the children of hundreds of other parents. These American heroes are beacons for us all."