EXCLUSIVE: Australian horror from director Dee McLachlan will be introduced to buyers at TIFF.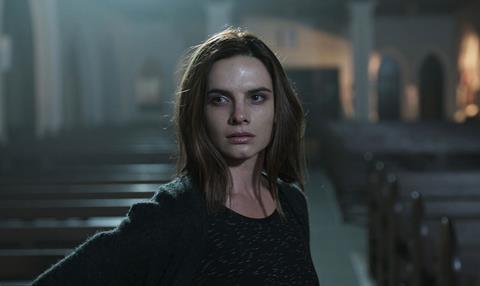 London-based sales agent Kaleidoscope Film Distribution has picked up worldwide rights (excluding Australia and New Zealand) to Dee McLachlan's Australian horror Out Of The Shadows.
The film will be introduced to buyers at the forthcoming Toronto International Film Festival (Sept 8-18) and a promo will be screened at AFM in November.
Filmed on Australia's East Coast, Out Of The Shadows stars Blake Northfield in the story of a newly-wed detective who moves into his dream home unaware of the building's dark history. When his pregnant wife claims she is being tormented by a supernatural force, he seeks help from a renegade demonologist.
The cast also includes Kendal Rae (Life), Jim Robison (Hacksaw Ridge), Jake Ryan (The Great Gatsby), Goran D. Kleut (I, Frankenstein, Gods Of Egypt) and Helmut Bakaitis (The Matrix: Revolutions, The Matrix: Reloaded).
Actor Northfield is also a producer on the project, alongside Tim Maddocks and Jim Robison. Executive producers are Phil Hunt, Compton Ross, Richard S. Guardian, Timur Innvutt, David Gross and Bryce Menzies. Craig Henry penned the screenplay.
The deal was signed by Kaleidoscope CEO Spencer Pollard with Richard S. Guardian of Guardian Entertainment International.