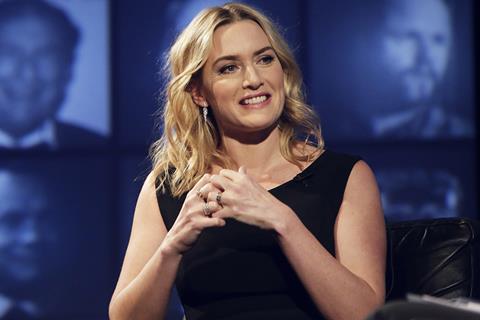 Kate Winslet admitted that she has "bitter regrets" for working "with individuals with whom I wish I had not" during an acceptance speech at the London Film Critics' Circle Awards.
She was collecting the Dilys Powell Award for Excellence In Film from her three-time co-star Jude Law at the ceremony in the May Fair Hotel last night (28 June).
She told the audience: "There are directors, producers and men of power who have for decades been awarded and applauded for their highly regarded work by both this industry and moviegoers alike. Indeed, many actors have had flourishing careers due in part to the roles played in their films. The message we received for years was that it was the highest compliment to be offered roles by these men."
"As women around the world and from all walks of life marched last weekend, once again joining together to speak out against harassment, exploitation and abuse, I realised that I wouldn't be able to stand here this evening and keep to myself some bitter regrets that I have about poor decisions to work with individuals with whom I wish I had not."
She added: "And it has become clear to me that by not saying something I might be adding to the anguish of many courageous men and women. Sexual abuse is a crime. While it rests with the rule of law to pass judgement, it lies to all of us to listen to the smallest of voices and to never stop listening."
Winslet has previously worked with controversial filmmakers Woody Allen (on Wonder Wheel) and Roman Polanski (Carnage). She has also appeared in films produced or exec produced by Harvey Weinstein, including Iris and Finding Neverland.
Three Billboards Outside Ebbing, Missouri was the big winner at the event, collecting best film, best actress for Frances McDormand and best screenwriter for Martin McDonagh.
Timothée Chalamet won the best actor award for Call Me By Your Name, whilst Sean Baker won best director for The Florida Project. Lesley Manville (Phantom Thread) and Hugh Grant (Paddington 2) won the supporting actor prizes.
The full list of London Film Critics' Circle Awards winners are HERE.