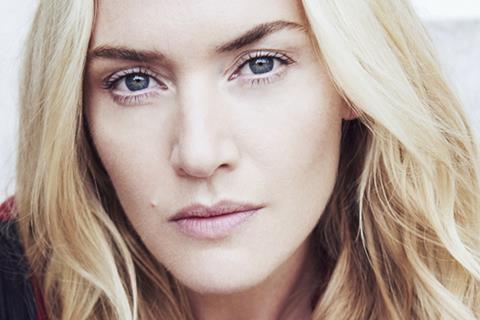 Kate Winslet will voice Black Beauty and Mackenzie Foy has also joined the cast on the reimagined family classic, one of two titles from Constantin Film that head to the Cannes market as part of the Mister Smith sales slate.

The contemporary take on Anna Sewell's novel accompanies Constantin's horror-thriller Wrong Turn on the trip to the Croisette.
Black Beauty recounts the story of the bond between a 17-year-old girl and her beloved wild horse who helps her overcome trauma following the death of her parents. Ashley Avis will direct and adapted the screenplay.
Foy will play Jo who is sent to live with her estranged uncle at an equestrian centre in Montauk, New York. There she befriends a wild mustang, only for their bond to be tested when they are separated. The years go by, yet Jo is determined to reunite with Beauty.
Jeremy Bolt and Robert Kulzer are producing, and Martin Moszkowicz is on board as executive producer.
Bolt said, "Ashley has written an inspiring tale of friendship and strength against adversity with humor, stunning visuals and deep emotion. It will make you laugh and cry. It is an honor to bring this timeless classic to a new generation of cinema goers."
Kulzer added, "The unique relationship of Jo and Beauty is loaded with emotion and our filmmaker Ashley Avis is committed to creating an immersive and visually arresting experience"
Moszkowicz said, "As the leading theatrical distributor in our home territory we know that Black Beauty is a theatrical feature film with a very clearly defined and dedicated target audience"
Original Wrong Turn screenwriter Alan B. McElroy teams up with Constantin on what is described as a new take on the horror film. Mike P. Nelson (The Domestics) is directing the film about six friends from New York on a hiking trip to the West Virginia Mountains where they fall prey to a savage sect known as The Foundation. Kulzer and James Harris produce, and Moszkowicz is executive producer.
"In a world of Get Out and Us, we want to convey that one person's dream can be another's worst nightmare," said Kulzer. "True evil lies within us."
Harris added, "I'm very excited at the direction Mike and Alan have taken with this reboot. It moves Wrong Turn in an exciting direction for a new generation of fans. Working with Robert and the whole team at Constantin has been a fantastic collaboration, and I'm thankful they brought me on board to help shape this. Mike's vision for this project is going to give audiences something they have never seen before."
Moszkowicz said, "Wrong Turn has been one of the most profitable feature film franchises in Constantin Film's history. This reboot combines a strong theatrical concept, a very up-to-date twist and an experienced horror director "