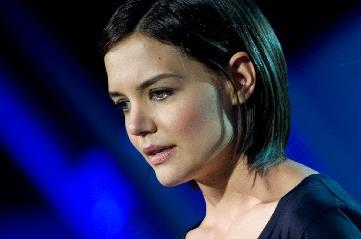 STXfilms and Lakeshore Entertainment said on Wednesday (30) that production has begun in Vancouver, British Columbia, on The Boy 2 starring Katie Holmes and Ralph Ineson.
William Brent Bell reprises his director role on the sequel to The Boy, which grossed $68m at the global box office. STXinternational and Lakeshore introduced the sequel to buyers at the AFM last November, where it sold out. STX Entertainment will distribute in the US
Joining Holmes on the cast are Christopher Convery (Gotham, The Girl In The Spider's Web) as her son, Owain Yeoman (American Sniper, The Belko Experiment) as her husband, and Ralph Ineson (The Witch, Guardians of the Galaxy, The Office) in the role of Joseph.
Stacey Menear returns to write the screenplay about a young family that moves into Heelshire Mansion, unaware of its dark history, as the young child bonds with an eerie, life-like doll he calls Brahms.
Lakeshore's Tom Rosenberg, Gary Lucchesi and Eric Reid are producing alongside Matt Berenson, Jim Wedaa and Roy Lee.
STXfilms and Lakeshore Entertainment collaborated on Peppermint and Adrift.