EXCLUSIVE: Premiere Entertainment Group arrives at the market with worldwide rights to UK-based Sterling Pictures' WWII action film Chosen starring Harvey Keitel.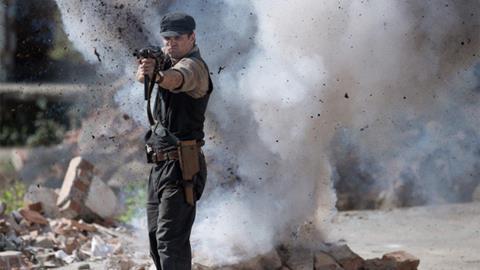 Jasmin Dizdar directed from a screenplay by Gabriel de Mercur. The film tells the story of a young lawyer who fights the Nazis to save thousands of lives. Keitel plays the lawyer in present day.
Luke Mably and Ana Ularu also star and Michael Riley produced the drama, which shot in Bucharest, Romania, and New York.
"Chosen is an extraordinary story of courage and survival set during the Second World War," said Premiere Entertainment SVP of sales and acquisitions Jack Campbell. " Producer Michael Riley spared no expense – the sets are remarkable and the cinematography is stylish and modern. We're eager to get this powerful film in front of buyers at the AFM."
Gray Coleman of Davis Wright Tremaine and Tony Piantedosi negotiated the deal with Premiere Entertainment's director of development and acquisitions Tony Piantedosi.