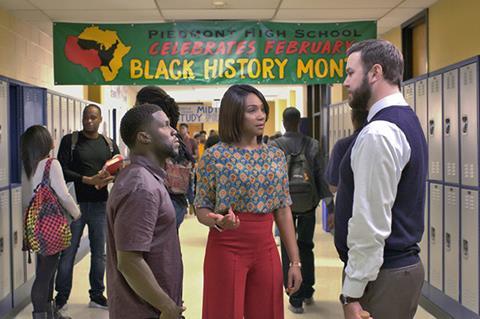 US comedian Kevin Hart confirmed on Instagram on Tuesday (4) that he will host the 91st Academy Awards next February.
Hart (pictured at left), who stars opposite Tiffany Haddish in the comedy Night School which has grossed more than $77m since it debuted in late September, becomes only the fourth African-American to host the show after Chris Rock, Whoopie Goldberg, and Richard Pryor."
"For years I have been asked if I would ever host the Oscars and my answer was always the same… I said that it would be the opportunity of a lifetime for me as a comedian and that it will happen when it's suppose to. I am so happy to say that the day has finally come for me to host the Oscars," Hart wrote on Instagram.
"I am blown away simply because this has been a goal on my list for a long time….To be able to join the legendary list of host that have graced that stage is unbelievable. I know my mom is smiling from ear to ear right now. I want to think my family/friends/fans for supporting me & riding with me all this time….I will be sure to make this years Oscars a special one. I appreciate The @TheAcademy for the opportunity ….now it's time to rise to the occasion #Oscars."
Donna Gigliotti is producing this season's show at the Dolby Theatre in Hollywood on February 24, 2019. Jimmy Kimmel played host for the last two years and Michael De Luca and Jennifer Todd produced.