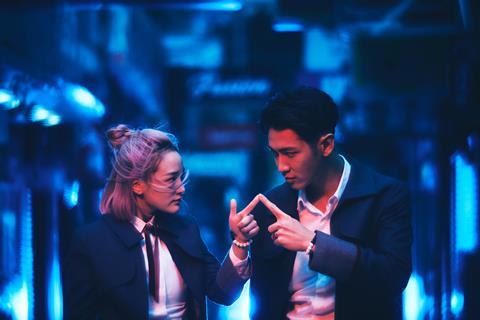 South Korea's Bucheon International Fantastic Film Festival (Bifan) has unveiled the line-up for its 2021 edition, which will open with the world premiere of Giddens Ko's Taiwanese film Till We Meet Again.
The 25th edition of Asia's largest genre film festival will take place as a hybrid event of physical and online screenings for the second time as a result of the ongoing pandemic.
The festival will run from July 8-18 in venues around Bucheon and online through local streaming platform wavve. A total of 146 films, comprising 61 features and 85 shorts, are so far scheduled to screen on wavve.
Till We Meet Again is the story of a young man who gets struck dead by lightening, loses memories of his life, and starts working as a matchmaking god of love. Ko, the director of 2011's You Are The Apple Of My Eye, won Bifan's audience award in 2018 with Mon Mon Mon Monsters.
The festival will close with the screening of the winning film in the Bucheon Choice: Features international competition.
The section this year includes the world premiere of Thai director Banjong Pisanthanakun's shaman story The Medium, produced by Korean director Na Hong-Jin (The Wailing). Other world premieres in competition include LV Huizhou's Pistol, a Chinese take on 1960 film Breathless set in Beijing; and Filipino director Rae Red's Tenement 66, which tells the story of impoverished teens who turn to crime.
Bifan has selected 258 films from 47 countries, including 95 features, 114 shorts and 49 XR films, of which 97 are world premieres and seven international premieres.
The festival will also host an XR3 exhibition as an official partner in Korea to the initiative led by Cannes XR, Tribeca and NewImages, in addition to 49 officially selected XR works in the Beyond Reality section.
Festival director Shin Chul said: "With the influx of the Covid-19 pandemic, augmented and mixed reality content have become tremendously important and I feel Bifan was right to place an emphasis on changing technology from early on. We are standing in front of evolving history."
Producer Lee Choon-yun, who died in May, will receive an in memoriam showcase screening two of his best known films – Memento Mori, from the Whispering Corridors high-school horror franchise, and The Terror, Live, which made its world premiere at Bifan's closing ceremony in 2013.
As previously announced, the festival's industry component will be held entirely online with 40 official selections from 29 countries for this year's NAFF project market.