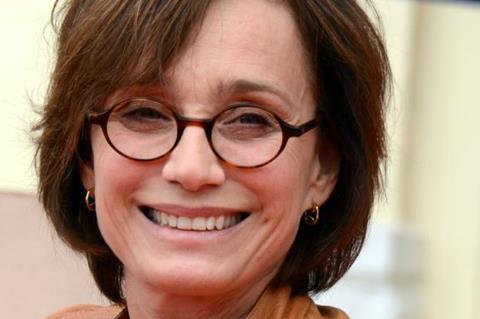 Kristin Scott Thomas has joined Lily James and Armie Hammer and will play Mrs Danvers in Ben Wheatley's Rebecca adaptation for Working Title and Netflix.
Wheatley will direct Daphne du Maurier's celebrated Gothic novel based on a screenplay by Jane Goldman (Kingsman series, X-Men: First Class). Production is scheduled to start in the UK and France this summer
Rebecca tells of a woman who arrives at Manderley, her new husband's family estate on the bleak English coast. Once there, the young bride finds herself battling the memory of her husband's first wife, the mysterious Rebecca, whose legacy continues to haunt the house.
Danvers is the chief housekeeper at Manderley. Judith Robertson played the role in Alfred Hitchcock's 1940 version, and Diana Rigg reprised the role in the 1997 TV series.
Working Title's Eric Fellner and Tim Bevan are producing alongside Nira Park.
Wheatley last directed Happy New Year, Colin Burstead, and his credits include Kill List, A Field In England, Sightseers, High-Rise, Down Terrace, and Free Fire. His upcoming projects include Freak Shift.
Scott Thomas's credits include The English Patient, Four Weddings And A Funeral, Gosford Park, Darkest Hour, Nowhere Boy, and Only God Forgives.