EXCLUSIVE: TF1 Studios scores deal for family film.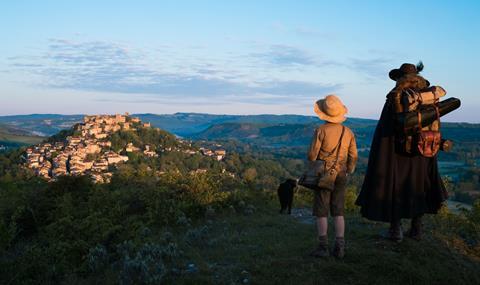 Italy's Leone Film Group has picked up Italian rights to French director Antoine Blossier's 19th century-set tale Remi, Nobody's Boy about the adventures of a young orphan.
French TF1 Studio is kicking off sales on the family entertainment title at Cannes, where it will show first images.
"Rémi is a major brand in many territories and raised huge interest in Italy. We're thrilled that Rémi has found a new home at Leone Film Group," said TF1 Studio sales chief Sabine Chemaly.
The historic film company – founded by the late Sergio Leone – has carved itself out a place as one of Italy's major high-end distributors and production houses since floating on the Milan stock market in 2013. Upcoming releases on its slate include Valerian And The City Of A Thousand Planets and A Monster Calls.
Remi, Nobody's Boy is based on Hector Malot's 1878 novel Sans Famille about the adventures of a young orphan who is sold to a mysterious travelling musician named Signor Vitalis. The work has been the inspiration for a number of features and TV series, particularly in France and Asia.
Blossier, whose previous credits include exam comedy The Grad Job, directs from his own adaptation. The film was produced by Eric Jehelmann and Philippe Rousselet.
Daniel Auteuil leads an ensemble cast including Ludivine Sagnier, Virginie Ledoyen, Jonathan Zaccai, Zoe Boyle, Jacques Perrin and big-screen debutant Maleaume Paquin as Remi. The production began shooting in mid-April and is due to be released in September 2018 in France by Mars Films.