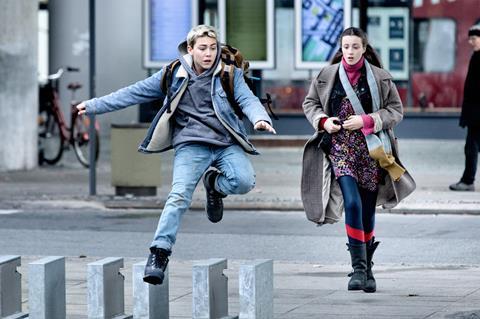 LevelK has acquired world sales rights for Poul Berg's Danish family action film Hacker.
The film marks the feature debut for Emmy nominee Berg, whose TV credits include Ride Upon The Storm, Mille and Limbo.
The script has been developed in cooperation with writer Kalle Bjerkø, Emmy nominee 2012 for Boxhead.
Signe Leick Jensen and Morten Kaufmann produce for Toolbox Film, with Cinenic Film as co-producer. Backers include The Danish Film Institute, DR TV, The Swedish Film Institute, SVT, Scanbox Entertainment, LevelK and Creative Europe/MEDIA.
The story is about a gifted 13-year-old hacker, Benjamin, who discovers he's been lied to about his mother's death seven years ago. With his friend Savannah he wants to find out the truth about his mother's disappearance and find out if she might still be alive.
The cast features Rumle Kærså, Josephine Chavarria Højbjerg, Mille Dinesen, Signe Egholm Olsen and Morten Suurballe.
Scanbox will release in Denmark on March 28, 2019.
Toolbox's credits include The Hunt, The Boss of it All, Dark Horse and Flame & Citron.