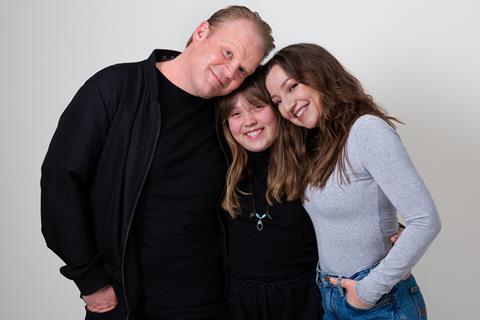 LevelK has boarded Aurora Gossé's Norwegian family drama Dancing Queen, produced by Thomas Robsahm, whose credits include Oscar-nominated The Worst Person In The World.
Director Aurora Gossé (Tainted, Countrymen) will start the shoot in June. The cast features Anders Baasmo Christensen (Kon Tiki), Andrea Bræin Hovig (Hope), Anne Marit Jacobsen (Beware of Children), Cengiz Al (Skam) and newcomer Liv Elvira Kippersund Larsson in the lead role of Mina.
It tells the story of a 12-year-old girl who falls in love with a famous dancer who moves to her town, and auditions for his crew - despite the fact that she cannot dance. Silje Holtet wrote the script.
Robsahm said: "With this script, Silje Holtet tells a classic, but original coming-of-age story, filled with humour and surprising turning points. Here is a main character with clear conflicts and goals, and bi-characters that we fall in love with. With Aurora Gossé as director, we will create a heartwarming and engaging film for the whole family."
The film will be delivered in early 2023 and the Norwegian premiere is set for March 2023, via Scandinavian Film Distribution, which will handle all Nordic distribution.