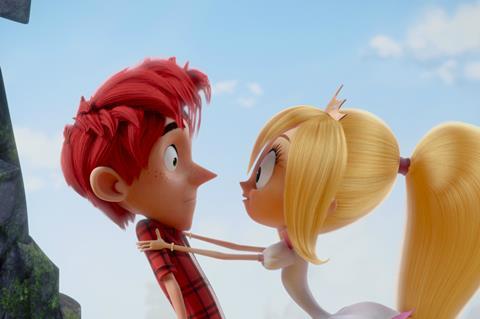 Blue Fox Entertainment announced has acquired North American rights to the animated family adventure comedy A Wizard's Tale featuring a British cast led by Okja star Lily Collins.
Rounding out the key animation cast are Ian McShane and Toby Kebbell.
Mexican animation studio Ánima Estudios – the company behind Top Cat, The Legend Of Chupacabras, and Wicked Flying Monkeys – is producing alongside UK companies Prime Focus World and GFM Animation.
A Wizard's Tale is based on the 1960's NBC animated series Here Comes The Grump and centres on a young child who embarks on a quest to bring happiness back to a kingdom where an evil wizard has cast a spell of gloom over the land.
Andrés Couturier directed from a screenplay by Jim Hecht. Producers are Fernando de Fuentes, Jose C. Garcia de Letona, Gregory Gavanski, Asif Sayed, and Bill Schultz.
Blue Fox has set a September 14 theatrical and VOD US day-and-date launch. Andreas Olavarria negotiated the deal with GFM Films' Fred Hedman on behalf of the filmmakers.
"We are excited to enter the family animation space, especially with such a fun, positive story voiced by such high level talent as Lily Collins, Toby Kebbell and the great Ian McShane," said Blue Fox Entertainment. "The film is a good reminder that the world needs laughter and we're proud to bring it to audiences in North America."