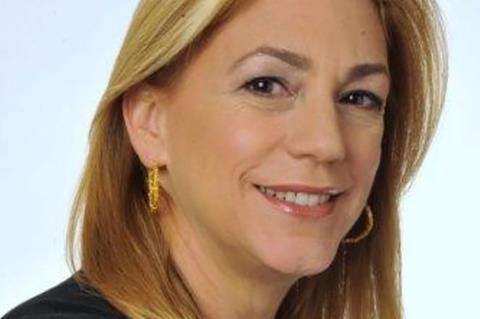 Veteran producer and broadcasting executive Lisa Shiloach-Uzrad has been appointed CEO of the Israel Film Fund (IFF).
Shiloach-Uzrad replaces outgoing long-time executive director Katriel Schory, who announced his imminent departure at the end of 2018. "We will now go into a transition period which should take until the summer," said Schory, who will attend Cannes this year with his successor. "At the request of the industry and the board, I have agreed to stay at the fund as a senior consultant for International side."
Shiloach-Uzrad is a respected figure in the Israeli cinema and television scene whose 25-year career has spanned a variety of genres and formats from game shows to art-house features.
From 2005 to 2016, she was a lead producer and CEO of Tel Aviv-based July-August Productions, where she co-developed a number of shows across all genres including the international hit quiz shows Still Standing and The Frame.
The company became a subsidiary of Germany's Red Arrow in 2012.
More recently, Shiloach-Uzrad took producer credits on Eran Kolirin's drama Beyond The Mountains And The Hills, which premiered in Cannes Un Certain Regard, and an executive credit on award-winning documentary The Jewish Underground.
From January 2017 to June 2018, she was head of television at the Israel Public Broadcasting Corporation, Israel's new state broadcaster which was launched in 2017 following the closure of the Israel Broadcasting Authority (IBA).
Alongside her producing and broadcaster posts, Shiloach-Uzrad has also worked as a professor at the Sam Spiegel Film and Television School in Jerusalem since 2016.
She takes up her post at a complex time for the Israeli film industry. As well as contending with the same challenges facing the cinema industry worldwide, such as changing viewing habits and the rise of the platforms, the Israeli industry has endured a rocky ride under the government of right-wing prime minister Benjamin Netanyahu.
The populist politician is currently trying to form a coalition government following a narrow win in elections on April 9.
It remains to be seen whether he succeeds and what political direction his new government will take and what this could mean for cinema funding and the autonomy of Israel's cinema funds, including the IFF, in the future.