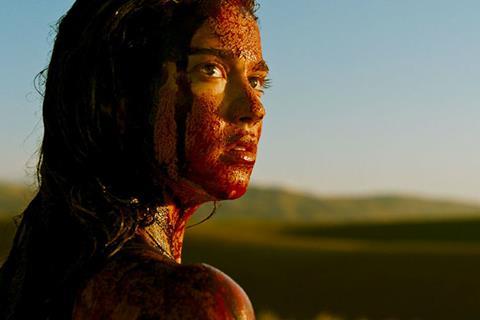 French film production and film financing company Logical Pictures has taken a minority stake in Manuel Chiche's Paris-based genre distributor The Jokers.
"We have the same DNA," said Frédéric Fiore, president of Logical Pictures. "Beyond the films we have in common, Manuel's input has been invaluable across our whole line-up.
The Jokers is set to distribute two upcoming films either produced or part financed by Logical: Eric Cherrière's medieval action drama No Gods No Masters and Gerard Johnson's English-language thriller Muscle, starring Craig Fairbrass.
Fiore said the move was part of a long-term strategy to align with other distributors in Europe.
Logical's alliance with The Jokers comes two years after the company –- co-founded by Fiore, Alexis Perrin and Yannick Bossenmeyer – officially launched at Cannes in 2016.
Since closing a €20m financing round in 2017 the company has either invested in or developed 13 feature projects to date. The latest additions to its slate include Julius Berg's The Owners, about four teenage burglars who find themselves trapped by their elderly victims, which is being produced by Alain de la Mata under his BlueLight banner.
It has also recently joined forces with French producer Yves Darandeau at Bonne Pioche on an adaptation of the novel Du Crépitement Sous Les Néons to which directorial duo FGKO are attached.