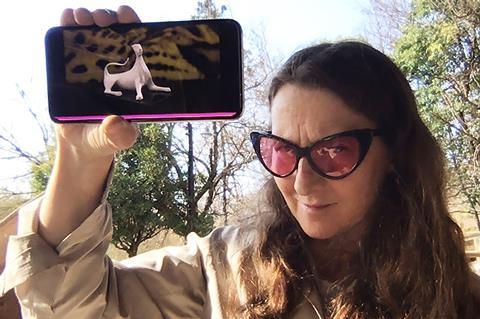 Lucrecia Martel's Chocobar has won the top international prize in the Locarno Film Festival's The Films After Tomorrow initiative, for projects that have stalled at various stages of production due to the Covid-19 pandemic.
The festival is running as a hybrid event from August 5-15.
Hybrid documentary Chocobar is Martel's first foray into non-fiction and centres on the murder of indigenous activist Javier Chocobar by a white landowner. It was named best international project by the international jury, made up of Nadav Lapid, Lemohang Jeremiah Mosese and Kelly Reichardt, and received one of the festival's two Pardo 2020 awards, worth $73,000 (CHF 70,000).
The other international winners include Miguel Gomes' Brazil-set Savagery, an adaptation of Euclides da Cunha's Rebellion In The Backlands, which was halted in pre-production. It received the Campari Award, a special jury prize worth $52,000 (CHF 50,000). The Swatch Award for the most innovative project ($32,000, CHF 32,000) was won by Verena Paravel and Lucien Castaing-Taylor's medical technology documentary The Fabric Of The Human Body.
The second Pardo 2020 award, for the best Swiss project went to Marí Alessandrini's Zahorí, about an unlikely friendship between a thirteen-year-old girl of Ticino origin and an old Mapuche man set in Argentina's Patagonian Steppe.
The Swiss selection jury, composed of Mohsen Makhmalbaf, Alina Marazzi, and Matías Piñeiro, also awarded the SRG SSR Award, worth $124,000 (CHF 100,000) on the Swiss state broadcaster, to LUX, a documentary about the Swiss army by young filmmakers Raphaël Dubach and Mateo Ybarra.
20 films were selected for the Films After Tomorrow strand, which replaced most of the festival's traditional competition strands. Locarno's artistic director Lili Hinstin said 545 projects had been submitted to the initiative - a sign of the impact that the pandemic has had on independent filmmaking.
Lkhagvadulam Purev-Ochir's Mongolian-French coproduction Ze led the winners at Locarno's Open Doors Lab, receiving two prizes from the industry platform.
The 2021 Locarno Film Festival will take place from August 4-21 2021.