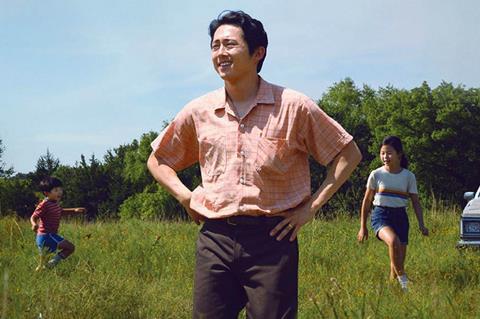 Metro Goldwyn Mayer (MGM) has signed Plan B Entertainment to a two-year second-look film deal under which the directors of current awards contender Minari and Emmy-winner Bad Education have set up new projects.
Lee Isaac Chung will reunite with his Minari producers from Plan B, Dede Gardner, Jeremy Kleiner and Christina Oh, to film his own script about a young New Yorker who finds love with a woman from Hong Kong.
Cory Finley will follow up Bad Education with an adaptation, which he will also write, of M T Anderson's novel Landscape With Invisible Hand, a dark comedy set in an alien future. Annapurna Pictures will produce with Plan B.
Both films will be released theatrically in the US by MGM's distribution and marketing joint venture United Artists Releasing.
MGM film group chairman Michael De Luca and president Pamela Abdy commented: "We are incredibly thrilled to have Brad [Pitt], Dede and Jeremy join the MGM family. Their decades long commitment advocating for a filmmaker's vision knows no equal. All of us at MGM are excited to join with them in bringing these incredible filmmakers' visions to life and to be a home for theirs and so many singular voices who are making movies today and in the years to come."
Plan B's Pitt, Gardner and Kleiner added: "We very much look forward to working with Mike, Pam and the MGM team as we head into the next decade with our company. We are equally thrilled to be working again with Lee Isaac, and to collaborate with Cory, and to join with MGM in sharing their uniquely original films with audiences the world over."