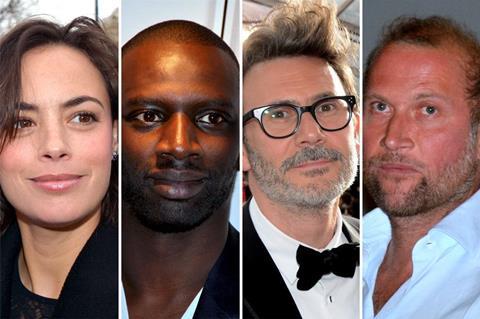 The Lost Prince, the new film from director by Michel Hazanavicius (The Artist, Redoubtable), has been unveiled.
The Studiocanal, Prélude, Pathé, and TF1 Films co-production stars Omar Sy (The Intouchables), François Damiens (Just To Be Sure) and Bérénice Bejo (The Artist).
Pathé will release in France whilst Studiocanal will commence worldwide sales in the Cannes market.
The shoot starts July 30 and is scheduled to wrap on October 5.
The project revolves around Djibi, a father who tells his seven-year-old daughter Sofia fairytales about a fantasy film studio called "Storyland" with himself as Prince Charming. Five years later and nearly a teenager, Sofia starts to grow out of her father's stories and instead makes up tales of her own. Djibi must find a way to forever remain the hero of his daughter's life.
The film is produced by Philippe Rousselet and Jonathan Blumental.
Hazanavicius said: "I am so excited to work on this new movie. It is made to be a crowd-pleaser for families worldwide to enjoy together. I want it to be funny, original and emotional and I am very happy that, for the first time in a long time, I will be able to take my whole family to the premiere!"