EXCLUSIVE: Max Irons, Samantha Barks and Terence Stamp star in the Ukraine-set drama.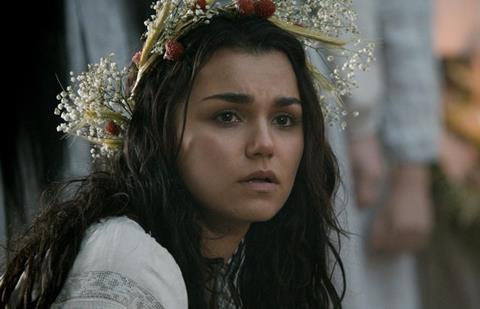 LA-based Meyers Media Group (MMG) has closed a slew of deals on holodomor drama Bitter Harvest and is continuing talks with buyers at Toronto International Film Festival (Sept 8-18) on the love story set against the 1930s genocidal famine in the Ukraine.
Larry Meyers has licensed rights to Becker Film in Australia, Pandastorm in Germany and B&H Film Distribution in the Ukraine. Advance talks are ongoing for other territories.
Max Irons, Samantha Barks and Terence Stamp star in the film, which is expected to open in the US via Roadside Attractions in the first quarter of 2017. As previously announced, Arrow Films will distribute in the UK. In two other deals that closed before MMG boarded the project, Tanweer will release in Turkey and Eagle handles the Middle East.
"This was a terrible crime against humanity that was hidden by Stalin and the USSR for 50 years under penalty of death," said Ian Ihnatowycz, the Toronto-based businessman and producer who fully financed the project. Production took place over the last few years, mostly on location in and around Kiev and in London and Pinewood.