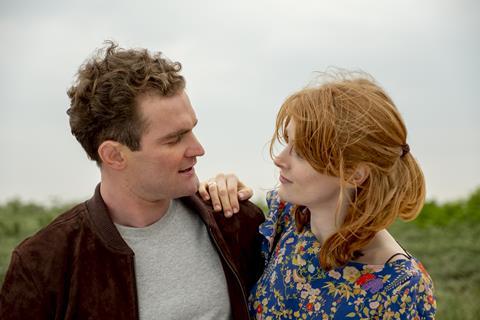 Modern Films has secured UK rights to Julian Jarrold's drama Sulphur And White from Altitude.
The film, which stars Game Of Thrones' Mark Stanley and Cannes best actress winner Emily Beecham, will receive a theatrical release on March 6.
Its world premiere will take place in London on February 27 in association with the NSPCC and in the presence of the children's charity Royal patron, Sophie, countess of Wessex.
The film is based on the true story of City trader and mountaineer David Tait, played by Stanley, whose professional success masks a series of traumatic secrets. The role of his partner is played by Beecham, who won best actress at Cannes in 2019 for her performance in Little Joe. The cast also includes Dougray Scott and Anna Friel.
Alan Govinden of AMG International Films produced the film with Mike Elliot of EMU Films.
It was written by Susie Farrell, whose credits include Sacha Polak's Dirty God, also for EMU. Sulphur And White shot on location in the UK and South Africa in 2018.
Jarrold's feature credits include Kinky Boots, Brideshead Revisited and A Royal Night Out. He has also been Bafta and Emmy-nominated for his many TV credits which include The Girl and Appropriate Adult, as well as episodes of The Crown.