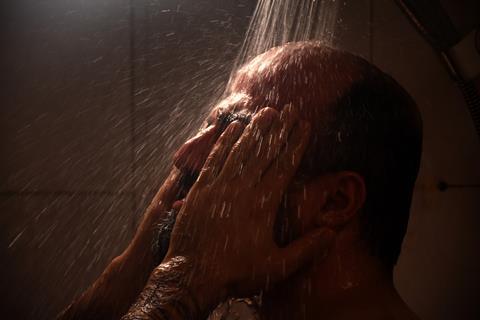 Iranian writer/director Mohammad Rasoulof's There Is No Evil has won the A$60,000 ($44,000) Sydney Film Prize, and UK writer/director Ben Sharrock's Limbo received a special mention.
The Sydney Film Prize is awarded to the most "audacious, cutting-edge and courageous" feature in Sydney Film Festival's official competition line-up. Other films vying for the prize at this year's festival included The Hand Of God, Flee and Drive My Car.
Made up of four stories and containing much moral complexity, There Is No Evil looks at how the existence of capital punishment profoundly affects society. The 2020 Berlinale Golden Bear winner was made despite the government restrictions that Rasoulof lives under.
The jury's head, Australian filmmaker David Michôd, described the film as a "moving, multi-angled exploration of a singular theme… a movie adventurous with form and genre, beautifully performed and realised with a deft touch for simple, elegant filmmaking craft."
Rasoulof said in a pre-recorded message: "I am really happy there is something more than a simple appreciation in this prize. Being heard and understood is what keeps hope alive."
The more light-hearted Limbo is about a promising young Syrian musician who is one of a group of refugees stuck on a remote Scottish island.
Films Boutique handles world sales on There Is No Evil; Protagonist Pictures on Limbo. Madman Entertainment has Australian rights for both films.
Other prizes
The inaugural Sustainable Future Award, a $10,000 cash prize funded by climate activists for a film that deepens knowledge and awareness of the impact of the global climate emergency, was awarded some time back to Eva Orner's documentary Burning, which she also produced with Jonathan Schaerf.
The film revisits Australia's recent devastating bushfires and examines the reluctance of local politicians to take action on climate. It will be available globally on Amazon Prime Video from November 26.
The winners were revealed before the screening of Wes Anderson's The French Dispatch on November 14, the last day that the 68th Sydney Film Festival is in cinemas. An on-demand component began on November 12 and runs through November 21. The festival is also touring regionally through to March 2022.
The entire programme comprised 111 features, 50 documentaries and 72 shorts from 69 countries. Women directed or co-directed almost half of the selection.
Because of lockdowns, festival organisers faced considerable uncertainty and moved the dates twice in order to be in cinemas. Director Nashen Moodley told Screen they were very pleased with attendances, including more than 50 sold-out screenings.
"We were determined, resilient, optimistic – and then we had a bit of luck. A lot of people stuck by the festival: filmmakers, distributors, sale agents and the audience. It redoubled our determination to make it happen this year. Now the focus is on the next festival in June, which seems imminent."
Other festival prizes for which only Australian films were eligible included Matthew Walker's debut feature I'm Wanita which received the A$10,000 Documentary Australia Foundation Award for Australian documentary while Jeff Daniels' Television Event, which takes a look back at the 1983 made-for-US-television movie The Day After, was highly recommended.
The Dendy Awards, which are for Australian shorts, went to Sophie Somerville's Peeps about teenagers on an after-school shopping trip ($7,000 live action), Taylor Ferguson's tough, about a young girl's reaction to a dad that is a bully ($7,000 Rouben Mamoulian Award for best director) and Olivia Martin-McGuire's Freedom Swimmer ($5,000 Yoram Gross Animation Award) about a man who swam to Hong Kong during China's Cultural Revolution.
The $10,000 Sydney-UNESCO City of Film Award, bestowed by Create NSW to a local screen practitioner, went to documentary producer and director Karina Holden, who produced Strong Female Lead, about the gender bias towards former Australian prime minister Julia Gillard.
Darlene Johnson earning the A$20,000 Deutsche Bank Fellowship for mid-career First Nations film creatives, announced earlier.
The votes that decide the audience awards were still being counted at the time the Sydney Film Prize was announced.