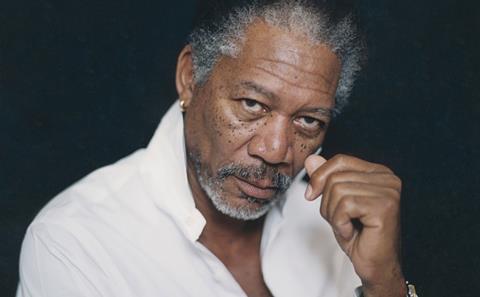 Morgan Freeman will receive the 54th SAG Life Achievement Award at the 24th Annual Screen Actors Guild Awards on January 21, 2018.
SAG-AFTRA's highest honour is given each year to an actor who fosters the "finest ideals of the acting profession."
The award will join Freeman's trophy cabinet of a supporting actor Oscar and SAG award for Million Dollar Baby, a Berlin Silver Bear and Golden Globe for Driving Miss Daisy, and the AFI Lifetime Achievement Award, among others.
"Some actors spend their entire careers waiting for the perfect role," SAG-AFTRA president Gabrielle Carteris said. "Morgan showed us that true perfection is what a performer brings to the part."
Freeman ranks as one of the five worldwide top-grossing actors of all time and his films have grossed more than $4.5bn.
Freeman's roles include The Shawshank Redemption, Glory, Unforgiven, Se7en, Along Came A Spider, and Bruce Almighty.
Alongside his Revelations Entertainment partner Lori McCreary, he has served as executive producer on Madam Secretary for CBS. The Story Of Us With Morgan Freeman will premiere on the National Geographic Channel on October 11.