Curated subscription VOD service MUBI enters the US theatrical marketplace with its premiere of Rachel Lang's Baden Baden.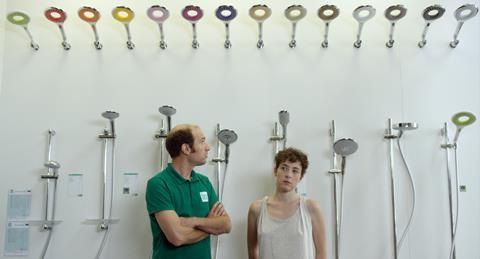 Curated streaming platform MUBI is to dip its toe into the North American theatrical marketplace with the US premiere of Baden Baden, the feature debut by Belgian filmmaker Rachel Lang.
The film stars Salomé Richard as Ana, a fiercely independent and innately joyous heroine adrift in life and in search of human connection.
Baden Baden marks the third collaboration between Lang and Richard. Lang's debut feature completes the trilogy which develops the character Ana through two short films, For You I Will Fight - which won the Silver Leopard at the Locarno International Film Festival - and White Turnips Make it Hard to Sleep.
Baden Baden opens on November 25 in New York at the Anthology Film Archives and in Los Angeles at the Arena Cinelounge Hollywood, followed by an exclusive digital release of all three of Lang's films on MUBI in early December.
MUBI founder and CEO Efe Cakarel expressed excitement about entering the US theatrical market: "Connecting exceptional films with audiences who may not otherwise have the chance to see them is at the heart of what we do."
MUBI has planned UK theatrical releases for Berlinale Panorama opener I, Olga Hepnarova, Eugène Green's The Son of Joseph, and Bruno Dumont's Cannes Palme d'Or nominee Slack Bay. They also have planned both a US and UK theatrical relase for Un Certain Regard winner and official Finnish Oscar entry The Happiest Day in the Life of Olli Mäki by Juho Kuosmanen.
Currently, MUBI's global streaming exclusives include films from the New York Film Festival's Projections program, the new restoration of Diego Echeverria's documentary Los Sures, and a one-year retrospecitve dedicated to the work of acclaimed Filipino filmmaker Lav Diaz.