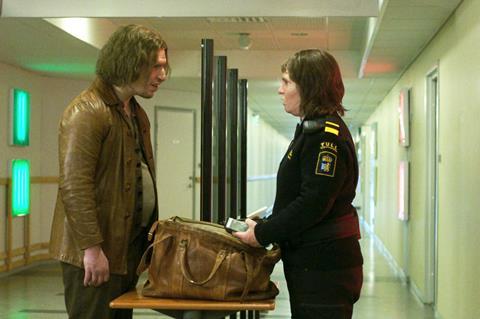 Streaming service MUBI and fledgling distribution and production outfit Modern Films are teaming up on the UK and Ireland release of Ali Abbasi's Border.
The film premiered at this year's Cannes Film Festival in the Un Certain Regard programme, winning the section's top prize.
It tells the story of a border guard played by Eva Melander who has the ability to smell human emotions and catch smugglers. When she comes across a mysterious man with a smell that confounds her detection, she is forced to confront hugely disturbing insights about herself and humankind.
Films Boutique handles sales and Neon previously took US rights.
Modern will handle the theatrical component of the release, which is being lined up for Valentine's Day 2019, with promotional support from MUBI, which will then show the film on its platform after a theatrical window. Further rights, such as TV, will be handled jointly by the two companies. Access Cinema, run by Maeve Cooke, has been brought on board to handle the release in Ireland.
Officially launched at the beginning of this year by long-time Soda Pictures boss Eve Gabereau, Modern Films' releases to date include the Cate Blanchett-starring Manifesto and feature documentary The Rape Of Recy Taylor. The company's upcoming titles include Crystal Moselle's Sundance premiere Skate Kitchen and Erik Poppe's Utoya – July 22.
"Teaming up with a distributor and film service as innovative as MUBI gives the film access to new audiences on a range of different platforms and gives us the chance to work together on building an impactful and fun campaign," said Eve Gabereau.
As well as operating its global streaming service, MUBI also distributes theatrically in the UK and the US, with previous releases including Ildiko Enyedi's On Body And Soul and Juho Kuosmanen's The Happiest Day In The Life Of Olli Maki. The company also picked up all UK rights to Jean-Luc Godard's The Image Book.
"We are very excited about the film and its potential to crossover to a more mainstream audience," added MUBI's SVP content Bobby Allen.