Former Aardman Features exec Sarah Smith, has launched a UK animation studio with backing from Elisabeth Murdoch and Double Negative.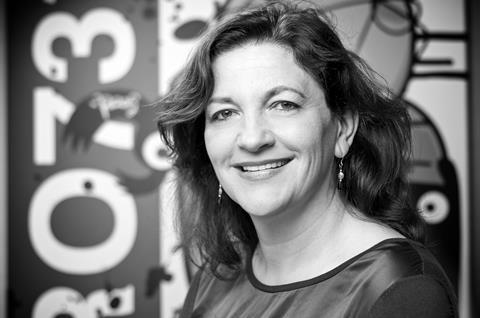 Sarah Smith, the award-winning producer, writer and director of Arthur Christmas and a former Creative Director at Aardman Features, has set up new animated film company Locksmith Animation in the UK.
It claims to be the first dedicated high-end feature animation studio ever created in the UK, and is focussed on creating a slate of CG animated films for the global marketplace.
Locksmith is backed as principle shareholder by Elisabeth Murdoch while leading UK visual effects house Double Negative are also investors. Double Negative will work closely with Locksmith as they build an animation pipeline in which Locksmith plans to make its films.
The company's plans also feature an international creative board of animation writers, directors and digital experts, to be announced shortly.
Smith said: "With animated films among the most beloved and successful movies in the world but still only a handful of producers out there, the UK offers Locksmith a unique opportunity, including a world class CG Visual FX industry, brilliant comedy writers & directors, outstanding children's literature, the European animation talent pool, and government tax credits.
"We're very excited that having attracted a visionary investor with global business skills in the shape of Liz Murdoch, and a globally acclaimed production partner in Double Negative, we have everything to make the most ambitious version of our vision achievable."
Murdoch, whose investment is in a personal capacity, and involvement in addition to her existing role as chairman of Shine Group said: "Sarah and I share similar values; putting artists, writers and the audience at the heart of all of our endeavours and telling stories that delight and inspire families worldwide.
"We also have complete faith in the ambitions and world class talent of the UK's creative community."
Alex Hope, MD of Double Negative said: "We've harboured ambitions to expand into feature animation for a long time. Working with the Locksmith team provides us with a unique opportunity to build our animation division in tandem with the development of Locksmith's slate."
Smith made her animation debut as director and co-writer of the $100m 3D feature Arthur Christmas. She began her creative career with comedy series such as The League of Gentlemen and several Armando Iannucci titles including Friday Night Armistice. In 2006 she was recruited by Aardman Animations to build a new slate of films, that earned the company a three-year studio deal with Sony Pictures.
Over the past 12 months, Double Negative's completed works include The Dark Knight Rises, Skyfall and The Hunger Games: Catching Fire, while upcoming features include Transcendence and Godzilla.