Kirk D'Amico and his team will introduce Cannes buyers to the upcoming drama from Fernando Trueba starring Penelope Cruz.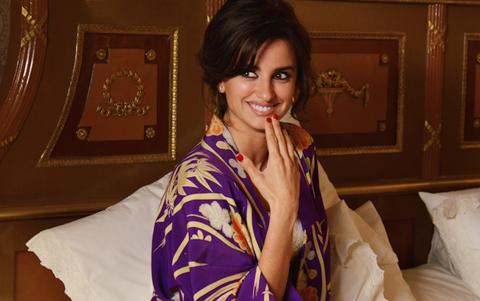 Myriad Pictures holds world rights excluding Spain and Andorra to the project, currently shooting in Spain and Budapest.
Trueba and Cruz unite after Belle Epoque and The Girl Of Your Dreams. Cruz plays a WWII-era Spanish actress who returns from Hollywood to her home country to play Isabella I of Castille.
On the set she encounters the main characters from The Girl Of Your Dreams, played by Antonio Resines, Jorge Sanz, Rosa Maria Sarda, and Santiago Segura.
The cast includes Mandy Patinkin, Cary Elwes, Clive Revill, and Chino Darin.
"We are delighted to be able to work with director Fernando Trueba, one of Spain's best directors today, and with international star Penelope Cruz on this comedic and poignant film with a great cast and great international production team," said Myriad president D'Amico.
Cristina Huete and Anne Deluz are producing the film. Universal will distribute in Spain and Andorra.
Myriad's svp of sales and distribution Lisa Gutberlet, svp of marketing and acquisitions Audrey Delaney, and director of marketing & PR Nuria Botella negotiated the deal with the producers.