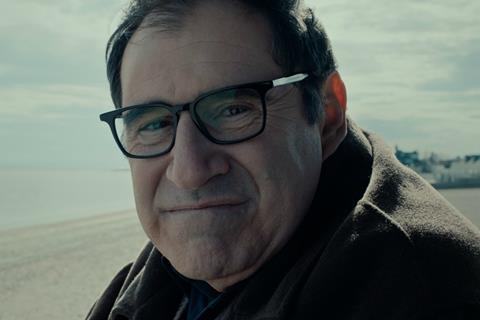 Myriad Pictures will commence sales at the EFM in Berlin next week on Auggie , an elevated sci-fi in the vein of Her starring A Serious Man's Richard Kind.
Larisa Oleynik (Mad Men, 10 Things I Hate About You), Susan Blackwell (The Comedian) and newcomer Christen Harper round out the key cast. Former Screen International Star of Tomorrow Matt Kane directed the story and his Thundercane Productions partner Marc Underhill co-wrote the screenplay and served as producer.
In Auggie, Kind stars as Felix Greystone, a lonely man forced into early retirement who receives a pair of augmented reality smart glasses and falls in love with the digital companion embedded in the technology.
As Felix regains his confidence and reawakens, his relationship with his wife and daughter begins to suffer. Auggie will premiere at Cinequest Film and Creativity Festival in March. The producers retain US rights.
"We were so impressed with Matt's direction and how he and Marc brought this unique vision to the big screen," said Myriad chief Kirk D'Amico. "Richard Kind's performance as the hopeless Felix is heart-wrenching and the pathos that the whole cast and crew were able to realize is simply amazing."
Kane and Marc Underhill co-founded Thundercane Productions and their debut project Moving In premiered at the Provincetown International Film Festival in 2016.