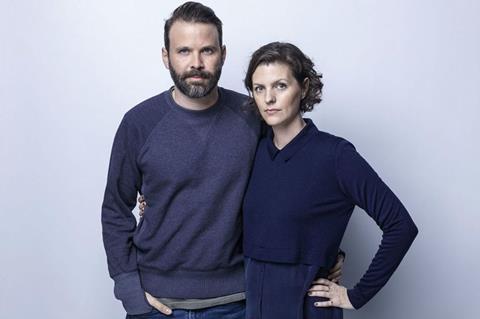 Netflix has announced an exclusive multi-year overall series deal with Baran Bo Odar and Jantje Friese, the creators of its sci-fi series 'Dark'.
The German pair, who are both graduates of the University of Television and Film in Munich, will produce new series and projects for the streaming service.
They have worked together since Odar's directing debut with The Silence in 2010, and their most recent feature was 2014's Who Am I with Tom Schilling and Elyas M'Barek.
The deal is the first European overall series deal that Netflix has signed, on the back of Dark reportedly being one of its most popular entirely non-English shows.
Netflix has previously signed multi-year deals with US producers Ryan Murphy and Shona Rhimes.
Friese and Bo Odar are currently working on the second Dark series; the first series was set in the fictional German town of Winden, where the disappearance of local children throws a light on the fractured relationships of the townspeople.
Bo Odar and Friese said that working with Netflix "is unlike any other opportunity in our career to experience how our stories and vision are understood and loved globally. We have plenty of surprises in store for them."
Erik Barmack, Vice President, International Originals, Netflix, commented: "The promise of Netflix is entertainment transcending borders; where a hit show can come from anywhere in the world."