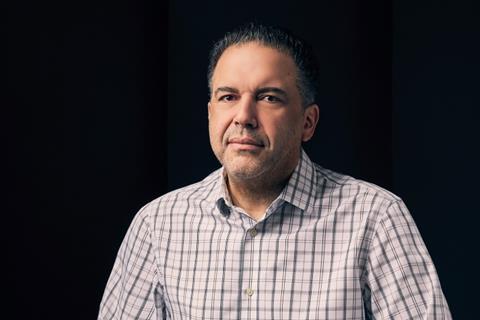 "Without specificity we will lose our identity," said Francisco Ramos, vice-p[resident of Spanish-language originals for Netflix in Latin America, in an online industry talk organised by San Sebastian's industry desk alongside Creative Europe this week.
Ramos was speaking about the boom in Spanish-language content, with the goal to protect each country's, or even each region in a country's, specific voice.
He added, "In Latin America, more and more we want stories that start to pave the way to talk about diversity, and the specificities of culture. In countries like Mexico and Brazil, each region is a whole universe…We need different and diverse perspectives, diversity of stories."
"The language somehow is the vertebrae of us, but it doesn't mean it's one single culture. Let's promote the specificities of our own Hispanic cultures. That specificity that unique point of view that comes from the director, creator, that is what makes each product special."
Netflix is very active in Spanish production of course, but increasingly also in Mexico and Latin America, such as Brazil and Argentina.
"The main motivation that we have to expand our location presences in more and more countries is that we are convinced the combination of the best content coming from each country in the world, they need to have those local stories but linking that with this global perspective," Ramos explained.
"We are in a moment in which we are demolishing barriers. Spanish content isn't just for Spain and Mexican content is not just for Mexico. Each country has its own culture, it's a huge opportunity."
He continued, "The Spanish language is important because it links so many different civilizations, between Latin America and Spain, and links with the Mediterranean basin."
Ramos hopes Netflix can support more unique voices, including in countries such as Uruguay, Chile or Peru, to tell their specific stories. "Being from a small country that doesn't mean you are small in a creative setting, there is a lot of talent," he said. "You have impact through credibility. That story can only happen right there at that place, at hat moment. That is the most interesting thing for us."
He added, "We need to give power to the executives in each country so that they can create the fabric of local relationships. And in those places where we have no local office, we have headquarters in Amsterdam or Mexico, we have Argentinians working with Argentinian producers, and Colombians working with Colombian producers, that is the first step. The second step is that we need to use more traditional co-production models. To have the best possible offer for our subscribers., we have to be open to any model [of financing and production]."
He noted Netflix productions had begun again, with new Covid-19 safety measures, in both Spain and Mexico.
He wants Netflix's Spanish-language productions to be "more and more ambitious" and that can be powered by the current subscriber growth. "at a local level, we are able to do things maybe eight years ago that we wouldn't have been able to carry out. The goal is to be ambitious and to improve the quality and diversity of our offer."
Of the Spanish-language world, Ramos said, "The value of language is something that American people have been taking advantage of, and we have to do the same."