EXCLUSIVE: Anton Yelchin-starrer Porto is executive produced by Jim Jarmusch.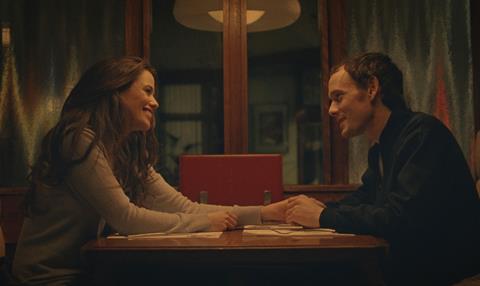 Poland-based New Europe Film Sales has sold the newly acquired title Porto, executive-produced by Jim Jarmusch and starring the late Anton Yelchin in one of his last screen roles, to German-speaking Europe (MFA+) and Brazil (Fenix Filmes).
Porto tells a story of two outsiders in the titular Portuguese city who discover a passionate connection. Gabe Klinger's narrative feature debut will premiere at San Sebastian Film Festival last this month and will also play in the BFI London Film Festival's first feature competition.
The film is a co-production between Portugal (Bando À Parte), USA (Double Play Films), France (Gladys Glover) and Poland (Madants).
New Europe has also announced that Asaph Polonsky's One Week And A Day has been picked up for Germany and Austria by Temperclay.
The film premiered at this year's Cannes Film Festival and won five prizes at the Jerusalem Film Festival in July. It is currently shortlisted to be Israel's submission to this year's foreign language Oscar race.