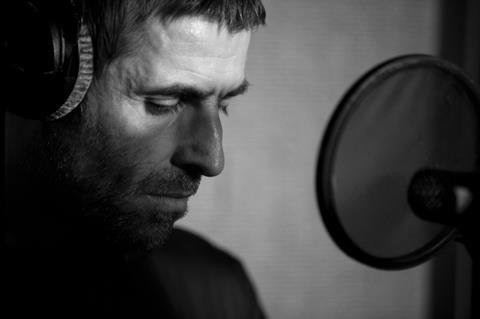 A new feature documentary about Liam Gallagher's solo career has been announced.
Altitude Film Sales has boarded Liam Gallagher: As It Was for international sales, and will introduce the film to buyers in Cannes.
Altitude Film Distribution and Lorton Entertainment will co-distribute in the UK and Ireland. Lorton were also involved in distributing 2016's Oasis: Supersonic.
Liam Gallagher: As It Was is directed by Charlie Lightening, whose previous films include the Sandy Hook benefit concert film 12/12/12 and films for Robbie Williams, Bjork, and Kasabian.
It is produced by Steven Lappin (Springsteen and I, George Michael: Freedom) and financed and executive produced by Lorton Entertainment.
The film sees the singer tell his story in his own words - how he went from fronting Oasis to "living on the edge, ostracised lost in the musical wilderness of boredom, booze and bitter legal battles".
It features performances from Reading, The Ritz, One Love Manchester and Glastonbury and will climax with his sell-out gig in Finsbury Park.
Gallagher said: "As It Was is a documentary about my musical comeback. It covers the writing and recording of my first solo album, right through to playing it live for the very first time in my hometown of Manchester and around the world. I hope you enjoy the film… As You Were."
Lappin added: "This will be Liam as you've never seen him before. For the past 18 months he has provided Charlie Lightning with unparalleled access to every area of his life."