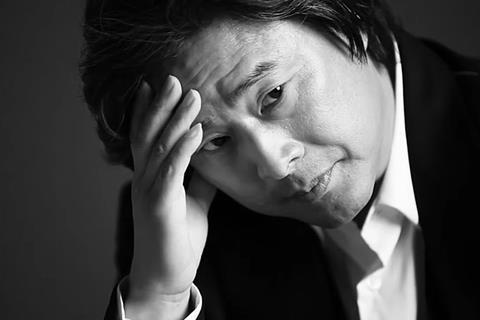 Disney+ series Star Wars: Skeleton Crew starring Jude Law and A24/HBO's Park Chan-wook/Robert Downey Jr. espionage show The Sympathizer are among the first new TV series to be accepted into California's tax credit programme since 2019.
In recent years the state has only accepted relocating and returning series, however since budget increases last year the office of California Film Commission executive director Colleen Bell and her team can now accept new shows.
Lucasfilm's Star Wars: Skeleton Crew tells of a group of lost children in the Star Wars galaxy who try to find their way home and is the largest show selected in the state's latest round by some margin. The live-action project is on track to generate nearly $136m in qualified in-state spending in its first season and will receive an estimated $20.9m in credit allocation.
Seven new and relocating TV projects announce on Monday (July 18) are on track to spend a combined $713m in California during their next season of production. Based on information provided with each tax credit application, they will generate a combined $468.2m in "qualified" spend, defined as wages to below-the-line workers and payments to in-state vendors.
Only the qualified portion of each budget is eligible for California tax credits and for this round the state has reserved $90.8m in allocation for the seven projects.
Star Wars: Skeleton Crew and The Sympathizer, which has received a $17.5m credit allocation, are among five new shows. The others are: My Glory ($7.7m estimated credit allocation) and David E. Kelley courtroom thriller Presumed Innocent ($12.1m) for Warner Bros Discovery, and Shonda Rhimes's White House-set murder mystery The Residence ($13.9m) for Netflix.
The two relocating series are the second seasons of NBC Universal's Killing It ($6.2m estimated credit allocation) and HBO's Rap Sh!t ($12.6m, HBO), which will move production from Louisiana and Florida, respectively.
They raise to 27 the total number of TV series which have relocated to California from other states and countries. Examples in recent years include Penny Dreadful: City Of Angels from Ireland; The Flight Attendant, The Affair and The OA from New York; Chad, Legion and Lucifer from Vancouver; and Veep from Maryland.
On top of the new and relocating series announced on Monday, the tax credit programme has 16 recurring (legacy) series accepted during previous allocation rounds and in various stages of production. Among these shows are: HBO's Westworld and Euphoria; CBS Studios' Star Trek Picard; and Twentieth Century Fox Film Corporation's This Is Us.
Increased funding stems from the passage last year of Senate Bill 144 – which allocated $15m per year for two years in tax credits reserved for relocating TV series and boosted total annual funding for relocating series from $56.1m to $61.1m – and the budget agreement in Sacramento.
"Increased investment in our tax credit programme strengthens California's ability to compete and continue building on our status as the world's media production capital," said Bell. "We are, once again, welcoming new TV series into the programme, which creates jobs and economic opportunity here in the Golden State."
The state estimates that the seven new and relocating series announced will employ 1,953 crew, 545 cast, and 21,691 background actors/stand-ins (the latter measured in "man-days") during their next season of production. They will spend an estimated 559 filming days in California, including 20 shoot days planned outside the Los Angeles 30-Mile Studio Zone.
The California Film Commission received a total of 18 applications during the June 13-15 application period for TV projects. The next application period for TV projects will be held September 19-21. The next application period for feature films will be held July 18-20.