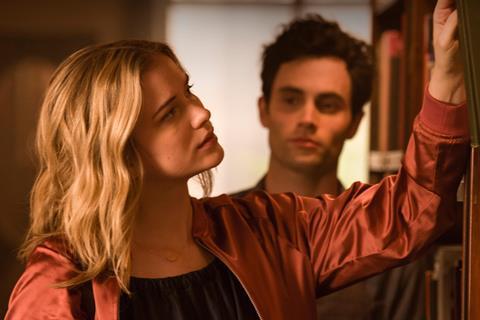 A new monthly study by France's National Cinema Centre (CNC) tracking SVoD and VoD consumption has revealed the full extent of Netflix's domination of the streaming market in the territory.
The CNC began the study in 2018 in collaboration with market research firms Harris Interactive and Vertigo Research but only released the first two months of data, covering December 2018 and January 2019, this week on March 20.
It is based on daily surveys of 2,000 participants and covers 25 local and global digital platforms operating in France, offering content via VoD, SVoD or both.
According to the January 2019 report, 18,0 % of the participants said they had watched a series or film via a streaming platform, up two percentage points on 2018; 11.9% said they had rented a programme, down 1.6 percentage points, and 6.1% said they had bought a series or film, down one percentage point.
52% of digital content consumers headed to Netflix
Breaking this down further, 52% of the digital content consumers said they had watched the content on Netflix, up 8.1 percentage points on January 2018.
Local streaming platforms MyTF1 VOD and Orange came in second and third, with 19.7% and 19.5% of the digital content consumers using their platforms, down 6.2 and 4.3% percentage points year-on-year.
Pay-TV giant Canal Plus, which is still trying to find its place in the new streaming landscape, came fourth and sixth with two of its offerings.
A total of 15.4% of digital content consumers questioned said they had watched content on its Canal VoD platform while 14.4% said they had used its streaming service CanalPlay.
This latter platform is currently being phased out to be replaced by its new high-end TV shows offering Canal+ Séries and it will be interesting to how this strategy pans out in the future.
Other US players in the top ten included Amazon Prime Video, which had been used by 14.4% of the participants, Google Play (8.2%) and iTunes (7.5%).
Streaming Chart
Netflix dominated the chart for content most watched via streaming. The top ten slots were taken up by either Netflix original series' and films, or shows licensed by the streaming giant. The most popular were in this order: You, Sex Education, Riverdale, Marvel's The Punisher, Bird Box, Titans, 13 Reasons Why, Arrow, Outlander and Gossip Girl.
Nils Tavernier's 2014 The Finishers (De Toutes Nos Forces), about a wheelchair-bound boy who challenges his father to compete with him in an Ironman triathlon, was the top highest ranked French film in the streaming chart, coming 47th place. It was followed by Yvan Attal's 2004 comedy drama And They Lived Happily After in 52nd place.