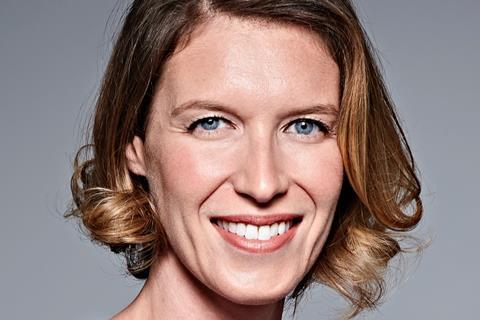 UK producer Nicky Bentham is one of 18 producers selected for the latest edition of ACE Producers' Network programme, running throughout 2021 and 2022.
The programme consists of four core training events at three workshops, taking place in October and November this year and at dates to be confirmed next year.
Scroll down for the full list of producers
On completion of the programme, all 18 producers will be invited to join the ACE Network.
Each producer applies with a specific project to develop throughout the network. Bentham, who is founder and producer at UK company Neon Films, is working on Nadia Fall's debut feature, BFI-backed Brides, the story of two teenage girls forced to confront their past.
Also selected for the scheme is German producer Melanie Andernach, working on Benjamin Heisenberg's Love Ghosts through her company Made In Germany. Andernach's credits include Cannes 2021 Competition title Lingui.
Croatian producer Lana Matic is participating in the programme through Propeler Film, and is developing Before The Summer, the new film from Oscar-winning Bosnian director Danis Tanovic.
The first workshop is taking place in Stavanger in Norway in October and is dedicated to content development; with the second in Warsaw, Poland centred around financing strategies. The third workshop, taking place in Amsterdam, will look at business strategies. There will also be a 2021 Annual Reunion, held in Gdansk, Poland.
"With each of these experienced independent producers and their individual expertise and know-how, the ACE Network will grow stronger, providing a solid basis for successful European co-productions," said van der Vloed.
ACE Producers Network 2021-2022
Melanie Andernach (Ger) – Made In Germany, Love Ghosts dir. Benjamin Heisenberg
Peter Badac (Cze-Slovakia) BFilm, Backwoods dir. Evzenie Brabcova
Nicky Bentham (UK) Neon Films, Brides dir. Nadia Fall
Inese Boka-Grube (Lat) Mistrus Media, The Bomber dir. Pauls Kesteris
Fran Borgia (Sing) Akanga Film Asia, If I Had Two Lives dir. Ash Mayfair
Claire Charles-Gervais (Fr) In Vivo Films, Death Has No Master dir. Jorge Thielen Armand
Nina Frese (Ger) freelance producer, Night Sweats dir. Maria Solrun
Miia Haavisto (Fin) Tekele Productions, Get Hartmann dir. Antti Heikki Pesonen
Tomas Hruby (Cze) nutprodukce, Forest dirs. Petr Kazda, Tomas Weinreb
Lana Matic (Cro) Propeler Film, Before the Summer dir. Danis Tanovic
Annabella Nezri (Bel) Kwassa Films, Transition dir. Zoe Wittock
Hany Ouichou (Can) Coop Video de Montreal, Buy Your Way to Heaven dir. Mathieu Denis
Luisa Romeo (Sp) Frida Films, Pinkala dir. Juanjo Gimenez
David B. Sorensen (Den) Apparatur, Replica dir. Jacob Thomas Pilgaard
Marica Stocchi (It) Rosamont, A Woman's Diary dir. Daniele Vicari
Janine Teerling (Cyp) AMP Filmworks, The Well dir. Marios Piperides
Nikolina Vucetic Zecevic (Ser) Biberche Production, Rattlesnakes dir. Nikola Ljuca
Joram Willink (Neth) Bind, Stranded Assets, director TBC