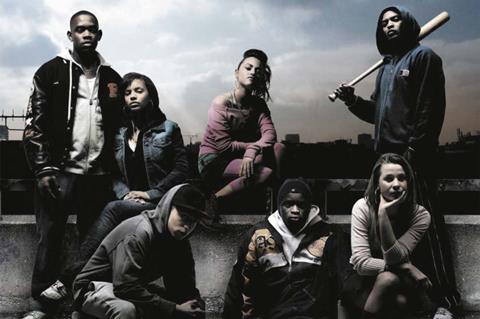 A TV adaptation of Noel Clarke's 2006 feature Kidulthood has been officially announced by Lionsgate UK after Clarke first teased the project over the weekend.
Lionsgate have teamed with Clarke's Unstoppable to develop and produce multiple seasons of eight to ten 60-minute episodes. Lionsgate will also sell world-wide rights.
According to a statement the series will stay "true to the heart of the film franchise but refreshes the concept for a new platform and a new catchment audience." It will introduce new characters alongside familiar faces.
Clarke said: "Adapting Kidulthood for television allows fans to watch new characters deal with new problems in the world I created with my team."
On Sunday (Oct 1) Clarke posted on social media: "What have you been doing today? I've been doing this…" alongside an image of the script's coversheet.
Kidulthood, together with follow-up Adulthood in 2008 and Brotherhood in 2016, has made a combined UK box office of £7.5m and sold over 1.3million units on DVD.
Lionsgate CEO Zygi Kamasa said: "When we saw Noel's post over the weekend, it confirmed our belief that this was something we had to be involved in. Noel has a reputation for always being socially relevant, knowing how to deliver authentic entertainment to audiences and his newly drafted script proves that this reputation will continue in TV format."
Steve November, Creative Director, UK Television for Lionsgate adds, "I'm excited that we can bring Noel's vision for Kidulthood to a huge new audience, both domestically in the UK and on a global scale. Noel's script is contemporary and exhilarating and will bring something refreshing and original to television viewers."
Other Lionsgate UK TV projects in the works include The People At Number 9 (acquired from publisher Harper Collins), The Other Side (acquired from publisher Myriad Editions), Channel 4 comedy Damned and BBC comedy Motherland.