Less than 9% of admissions for European films went to features by female directors, according to a new report.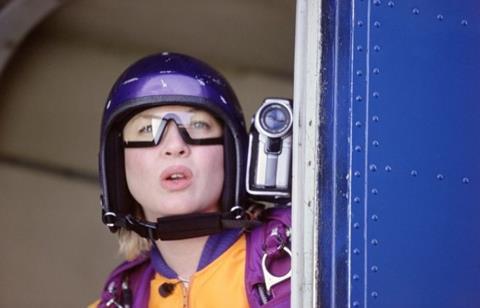 Only 16.3% of European films released between 2003 and 2012 were directed by women, according to a new report by the European Audiovisual Observatory.
The report, titled Female directors in European film productions, claims the percentage is even lower when it comes to the share of admissions, with European films by women directors accounting for 8.9% of the total admissions in Europe over the same period.
The report covers more than 9,000 European films produced and released between 2003 and 2012, accounting for 3.2 billon admissions in Europe.
Male vs Female in International co-productions
The share of international co-productions according to gender of the director was quite similar over the period with 26.3% of the films directed by women receiving some level of foreign financial investment compared to 28% of films by male directors.
However, the gap according to gender of the director widens when considering share of admissions to international co-productions. This figure stands at 41.7% for films by female directors (119 million admissions) as opposed to 46.9% for those films directed by men (1.38bn million admissions).
The report concludes that more women were given a chance as directors, but this did not have a proportional impact on their share of the box office.
In addition, the list of countries which saw a positive increase in terms of volume of production, numbers of admissions and performance of films by female directors is quite limited and includes Denmark, the Netherlands, Poland and Turkey.
The full report can be found here.
Top 20 European films with female directors between 2003 and 2012
| | | | | | | | |
| --- | --- | --- | --- | --- | --- | --- | --- |
| # | Overall # | Title | Director | Gender | Production year | Country of production | Admissions |
| 1 | 13 | Bridget Jones: The Edge of Reason | Beeban Kidron | F | 2004 | GB/US/FR/DE/IE | 20 419 559 |
| 2 | 14 | Slumdog Millionaire | Danny Boyle, Loveleen Tandan | M, F | 2008 | GB | 17 789 875 |
| 3 | 50 | Arthur Christmas | Barry Cook, Sarah Smith | M, F | 2011 | GBINC/US | 6 970 435 |
| 4 | 61 | The Iron Lady | Phyllida Lloyd | F | 2011 | GB/FR | 6 095 384 |
| 5 | 68 | Nanny McPhee and the Big Bang | Susanna White | F | 2010 | GB/US/FR | 5 685 161 |
| 6 | 107 | StreetDance 3D | Max Giwa, Dania Pasquini | M, F | 2010 | GB | 4 319 731 |
| 7 | 116 | LOL (Laughing Out Loud) | Lisa Azuelos | F | 2008 | FR | 4 087 655 |
| 8 | 130 | Je vous trouve très beau | Isabelle Mergault | F | 2005 | FR | 3 892 167 |
| 9 | 145 | Coco avant Chanel | Anne Fontaine | F | 2009 | FR | 3 754 725 |
| 10 | 165 | One Day | Lone Scherfig | F | 2011 | GBINC/US | 3 295 120 |
| 11 | 179 | La rafle | Roselyne Bosch | F | 2010 | FR/DE/HU | 3 126 931 |
| 12 | 192 | Die weiße Massai | Hermine Huntgeburth | F | 2005 | DE | 2 925 621 |
| 13 | 199 | Les infidèles | Fred Cavayé, Emmanuelle Bercot | M, F | 2012 | FR | 2 846 348 |
| 14 | 201 | Palais royal! | Valérie Lemercier | F | 2005 | FR/GB | 2 804 417 |
| 15 | 237 | Enfin veuve | Isabelle Mergault | F | 2007 | FR | 2 493 350 |
| 16 | 239 | Comme une image | Agnès Jaoui | F | 2004 | FR/IT | 2 482 690 |
| 17 | 243 | Polisse | Maïwenn | F | 2011 | FR | 2 452 250 |
| 18 | 251 | Persepolis | Vincent Paronnaud, Marjane Satrapi | M, F | 2007 | FR | 2 343 533 |
| 19 | 259 | Kirikou et les bêtes sauvages | Michel Ocelot, Bénédicte Galup | M, F | 2005 | FR | 2 300 131 |
| 20 | 262 | Allahin Sadik Kulu: Barla | Orhan Öztürk Esin | F | 2011 | TR | 2 271 302 |
Source: European Audiovisual Observatory / LUMIERE database