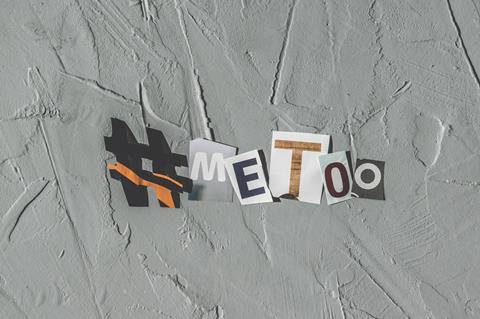 An open letter published by campaigning organisation Raising Films has attracted more than 500 signatures.
The letter calls for "a detailed, in-depth, sector-wide, independent investigation" into the recent revelations of sexual misconduct that have been exposed across the film industry.
Signatories include execs from BBC Films, Film4, Independent Film Sales, the Independent Cinema Office, the Edinburgh International Film Festival and more.
The letter is asking for four measures to be introduced:
A detailed, in-depth, sector-wide independent investigation into the extent of discrimination, harassment and other unlawful/unfair employment practices, led by a national industry body.
Following that investigation, an industry-specific tribunal, headed by a legal expert, funded by the Skills Levy, with the power to arbitrate and to order compensation for those who have been subject to unlawful employment practice.
A support network, including support for individuals going to court or tribunal, and provision of guidance for employees, collaborated between unions and guilds.
Scalable HR training, an enforceable equality duty, and a visible move toward diverse boards and leadership, for all companies with any public funding, or applying for any public funding, including tax credits.
Read the full letter HERE
The news follows the #metoo campaign, which helped exposed abuse across the film industry and further afield. Recent developments include organisation Women in Film & TV collecting more than 100 testimonies of sexual misconduct, and the Swedish Film Institute launching mandatory education for companies applying for its funding.
Raising Films is a campaigning organisation that supports parents and carers working in the film industry.
The initiative's founders, Nicky Bentham, Tamsyn Dent, Hope Dickson Leach, Laura Giles, Line Langebek, Jessica Levick, and Sophie Mayer, jointly commented: "As a solution-led organisation we were compelled to speak out about the need for robust systems that benefit all who have suffered, and continue to suffer, from systemic abuse.
"We call on industry leaders and gatekeepers who have access to the mechanisms and budgets that can create change to develop long-term, thorough-going solutions, including a review of employment regulations, to ensure that discrimination and harassment are eradicated from the industry."