Andreadakis joins from the Athens International Film Festival, which he co-founded.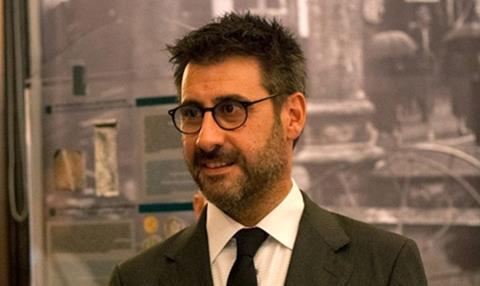 Film critic and festival organizer Orestis Andreadakis has been named artistic director of the Thessaloniki International Film Festival (TIFF) in replacement of Dimitris Eipides who resigned earlier this year, after a long and successful career at the helm of the event.
The announcement was made by recently appointed TIFF general director Elise Jalladeau and the board of directors headed by DOP George Arvanitis.
French educated Andreadakis arrives to the post strong from his experience at the helm of the Athens International Film Festival, an event he co-founded 21 years ago, his tenure as director of the cinema monthly Cinema and as conductor of cinema related programmes at the Mega TV network.
Dividing his time between the Athens and Thessaloniki headquarters of the festival, Andreadakis faces the challenge of adapting to an organization much different in scope, size and international status from the Athens event he leaves behind.
Further announcements concerning internal restructuring are expected soon.
Andreadakis and Jalladeau will make their maiden international appearance at Cannes accompanied by senior staff of the programme department of the event such as Dimitris Kerkinos, George Krassakopoulos and Ilse Acevedo.
Speaking to Screen shortly after his appointment, Andreadakis pointed out his determination to swiftly integrate the structure of the event in close collaboration with the experienced staff of the festival.
Concerning the September Athens film festival and its June-September Open Air sister event he confirmed both events will take place this year under a new director to be announced shortly.