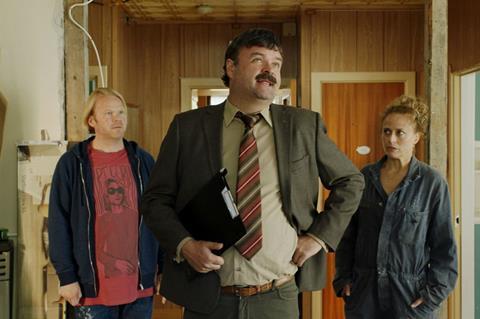 Norway's 74 Entertainment and Finland's Don Films have teamed up to launch a new production alliance called Pan Nordic Pictures.
The first project will be a Finnish remake of 74's Norwegian comedy Opportunity Knocks, in collaboration with Nordisk Film. The story is about a couple who struggle with house renovations.
Pan Nordic Pictures, which also has other investors, will plan to work on "an eclectic slate of feature films and scripted series based on both original content and existing Nordic IP."
Pan Nordic is spearheaded by Aleksi Hyvärinen (Lake Bodom, Arrhythmia) and Taneli Mustonen (Lake Bodom, Reunion) of Don Films, jointly with Jørgen Storm Rosenberg (The Bothersome Man, Uno) and Kjetil Omberg of 74 Entertainment.
"We're taking Nordic collaboration to the next level," said Kjetil Omberg (Dead Snow, Hellfjord), one of the producers behind the new alliance. "Ultimately, it's all about expanding local franchises to a pan-Nordic level and exploiting every possible angle."
Through Don Films, Hyvärinen and Mustonen are also setting up an English-language horror film, The Twin, as well as several scripted series.