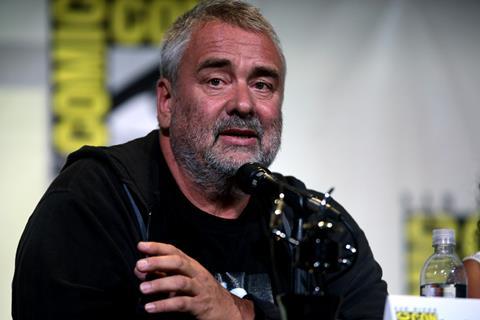 The public prosecutor's office in Paris has shelved an investigation into rape accusations against French producer and director Luc Besson due to lack of evidence, it announced on Monday (25).
"Luc Besson has taken note with satisfaction of this decision by the public prosecutor to dismiss the accusations made by Sand Van Roy, which he has always formally denied," Besson's lawyer Thierry Marembert wrote in an official statement.
The public prosecutor's office said its investigation had not been able to prove "the infraction that had been reported".
Belgian actress Van Roy filed a police complaint against Besson last May, accusing him of drugging and then raping her during a meeting at a Paris hotel. Two months later she filed a second complaint related to other alleged rapes which took place over the course of two years.
Following the dismissal of the case by the public prosecutor's office, Van Roy's lawyer Francis Szpiner announced on Twitter that he was planning to file a civil complaint in the coming days.
An in-depth investigation by news website Mediapart last year gathered accusations of sexual assault against Besson from another eight women. Last Friday, it published a ninth account by a US actress of how she escaped an attempted assault by Besson in 2012.