EXCLUSIVE: The LA-based research firm has added another client to an expanding portfolio that includes BBC Worldwide.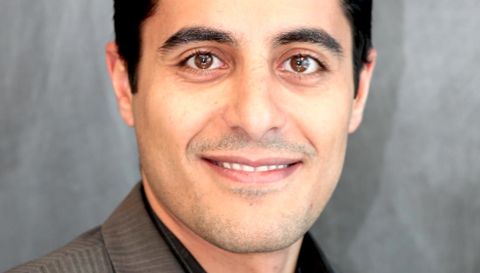 UK-based distributor all3media International will use Parrot Analytics' data science to add forensic insight to its global TV licensing operation.
The distributor's brands include shows such Gogglebox, The Missing and Midsomer Murders.
Led by CEO Wared Seger (pictured), Parrot Analytics provides bespoke intelligence that measures demand for content on a country-by-country basis on streaming, social media, blogs and micro-blogging platforms, fan and critic rating sites, file-sharing sites and peer-to-peer protocols.
"We're delighted to be working with Parrot Analytics," said all3media International executive vice-president of commercial development Gary Woolf.
"Building our insight capability is a key part of our strategy for 2016 – Parrot's tools allow us to really explore viewer demand and potential opportunities in multiple markets. The access to look across a range of digital sources enhances the sophistication of the data offering – allowing us to look beyond actual performance ratings and into a space where we can unearth new markets for programming."
"We're excited to be working with forward-looking partners like Gary and the team at all3media International to help them understand the true global demand for content, across platforms and across territories," said Seger.
"While content consumption is becoming more globalized, traditional measurement tools lack the ability to provide content buyers and sellers with the granularity required to look at the demand for content in different windows, on different platforms and in different markets.

"We're looking forward to working with all3media International in the new paradigm of global TV content demand measurement."
Parrot recently published a MIPCOM white paper Who's Winning In The World Of The New Television in which it noted that the abundance of platforms will lead to a period of aggregation and niche services.
Earlier this week Parrot issued a report that revealed Netflix show Stranger Things continues to close the gap on HBO's Game Of Thrones, currently the most in-demand show in the US.