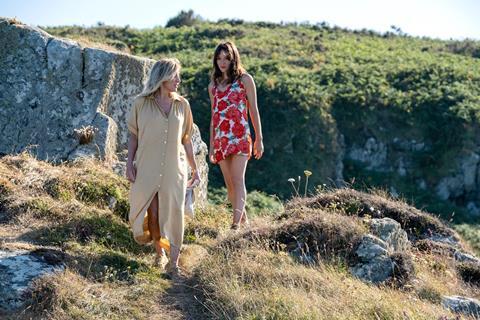 UK and Ireland-based distributor Peccadillo Pictures has acquired the rights to French director Charline Bourgeois-Tacquet's Anaïs In Love, Brazilian director Anita Rocha da Silveira's Medusa, and Clara Sola by Costa Rican and Swedish director Nathalie Álvarez Mesen.
The deals were done with sales outfits BeFor Films, Best Friend Forever and Luxbox respectively.
Bourgeois-Tacquet's Cannes Critics' Week selection and Camera d'Or nominated debut film Anaïs In Love, follows a woman as she leaves Paris to move to Brittany for a fast-evolving friendship.
It is produced by Igor Auzépy, Stéphane Demoustier, Philippe Martin and David Thion.
Medusa played in Directors' Fortnight at Cannes where a girl band hunt and assault other women in the name of a vicious evangelicalism. The film is a Bananeira Filmes and MyMama Entertainment co-production.
Meanwhile, Clara Sola centres on a woman in her 40s whose late sexual awakening lead her to break free from social and religious conventions in her small village.
The debut feature screened in Directors' Fortnight at Cannes. Álvarez Mesen also wrote the screenplay with Maria Camila Arias. Nima Yousefi produced for Swedish company Hobab with Alan McConnell.
The titles will join a slate of acquisitions for Peccadillo going into 2022, including Alex Camilleri's Luzzu and Todd Stephens' Swan Song.