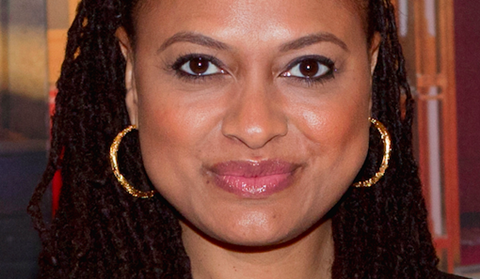 The Producers Guild Of America (PGA) announced on Thursday (December 7) that Ava DuVernay will receive the 2018 Visionary Award.
DuVernay, currently directing Disney's 2018 release A Wrinkle In Time, will collect the award at the 29th Annual Producers Guild Awards on January 20, 2018, in Los Angeles.
The Producers Guild Visionary Award recognises television, film, or new media producers for their "unique or uplifting contributions to our culture through inspiring storytelling or performance." The award is sponsored by Delta Air Lines.
DuVernay is being recognised for her work in creating topical films and television shows focusing on important social issues such as Oscar-nominated documentary 13th, and TV series Queen Sugar.
In 2010, she founded the non-profit collective ARRAY to distribute films by people of colour and women filmmakers. In 2015 she became the first African-American woman director to earn a best picture Oscar nod for Selma, and in 2012 became the first to win the Sundance best director prize for Middle Of Nowhere.
Producers Guild Awards Chairs Donald De Line and Amy Pascal said, "The emergence of Ava DuVernay as a producer and filmmaker has been one of the great developments of the past several years. Whether in scripted features, television or documentaries, her unique voice, skill and passion have inspired countless audiences throughout our country and around the world. She is, by any standard, a visionary storyteller, and we are excited to be honoring her as such in 2018."
Previous honorees include Megan Ellison, Brad Pitt, Dede Gardner, and Jeremy Kleiner's Plan B Entertainment, Illumination Entertainment founder Chis Meledandri, Laura Ziskin, and Participant Media founder Jeff Skoll.
A Wrinkle In Time will open on March 8, 2018 and stars Oprah Winfrey, Reese Witherspoon, Mindy Kaling, Storm Reid, Chris Pine and Zach Galifianakis.